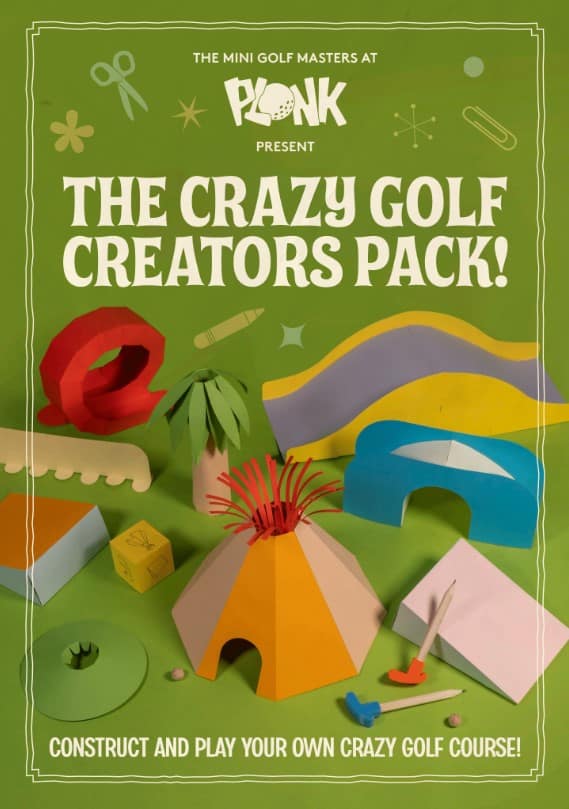 PLONK CRAZY GOLF AT HOME
New for Christmas 2021 – make and play your own crazy golf course in the comfort of your own home!
This desktop sized home mini golf pack includes everything that budding crazy golf designers need to build and play their very own course. Turn your dining table into a fairway with loops, jumps, ramps, hills and holes!
SHOP