What To Do In London This Winter
If you are one of those people who love the nostalgic feeling of twinkling lights, delicious market bakes, and carollers on the street, then you should consider visiting London in winter. London is one city that is immune to extremely cold winters because there is always something to do indoors and outdoor. If you are visiting the capital city in winter and are looking for things to do while there, we have a list of marvellous things to do just for you!
London in winter offers a variety of interesting things to do on every street. In this list, we have covered the most fun things that you can do in London during the holiday season, places to eat and warm up around the city, events, festivals, and unique activities. No matter how cold the winter gets, London has something magical in store for you.
Go to an ice-skating rink
If you love ice skating, then you are in for a big treat in London. There are several popular attractions around the city to go ice skating in winter. If you came with your skates, lace-up and hit the nearby rink! The rinks are not open until December, and they remain open till January. What you will love about many of the venues are their beautiful decorations which create a magical experience. If you need ideas for ice-skating venues, you should check out Somerset House, Hyde Park, The National History Museum and Tower of London.
Enjoy a warming afternoon tea
Tea is a traditional drink in the UK. Make time to get warmed up with a cup of tea at some of the best restaurants and hotels in London. You do not want to miss this traditional experience even though it might cost you a little. You can check online for vouchers that will make the experience more affordable. If you are looking for the top places to have some tea, then you should check out Claridges and The Ritz.
Warm-up in a cosy pub
One of the coolest things that you can do in London in winter is to enjoy the warmth and cosiness of a London pub while having a pint of beer, mulled wine or cider. The best pubs where you can get the genuine experience of a London pub are located outside of Central London. You will get to experience the true London characters in these pubs, in addition to the eccentricity and history that London pubs offer.
Go to a museum
London's museums have a lot to offer in terms of beauty, history and many interesting exhibitions. The museum buildings themselves have a lot of stories to tell, and just by walking through them one can truly be fascinated by their beauty. The architecture of the Natural History Museum and the ceilings of the British Museum are sights to behold. The best part is that entry into most of these museums is completely free. Seeing the hidden gems in these museums is truly worth the experience.
Go Crazy Golfing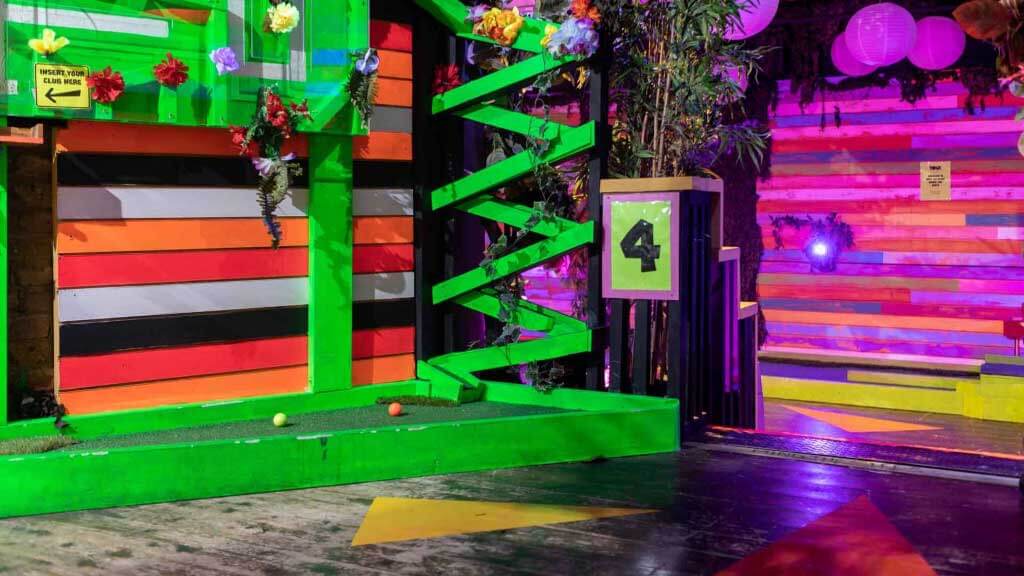 If you are looking for unique experiences that are off the beaten path, you will be fascinated by the hyper-coloured crazy golf course in Camden Town. The Plonk venue is housed in the Victorian horse stables located in Camden Market. The venue features a tropical theme spanning across 6 units. The venue makes a great spot for a night out with friends or a date.