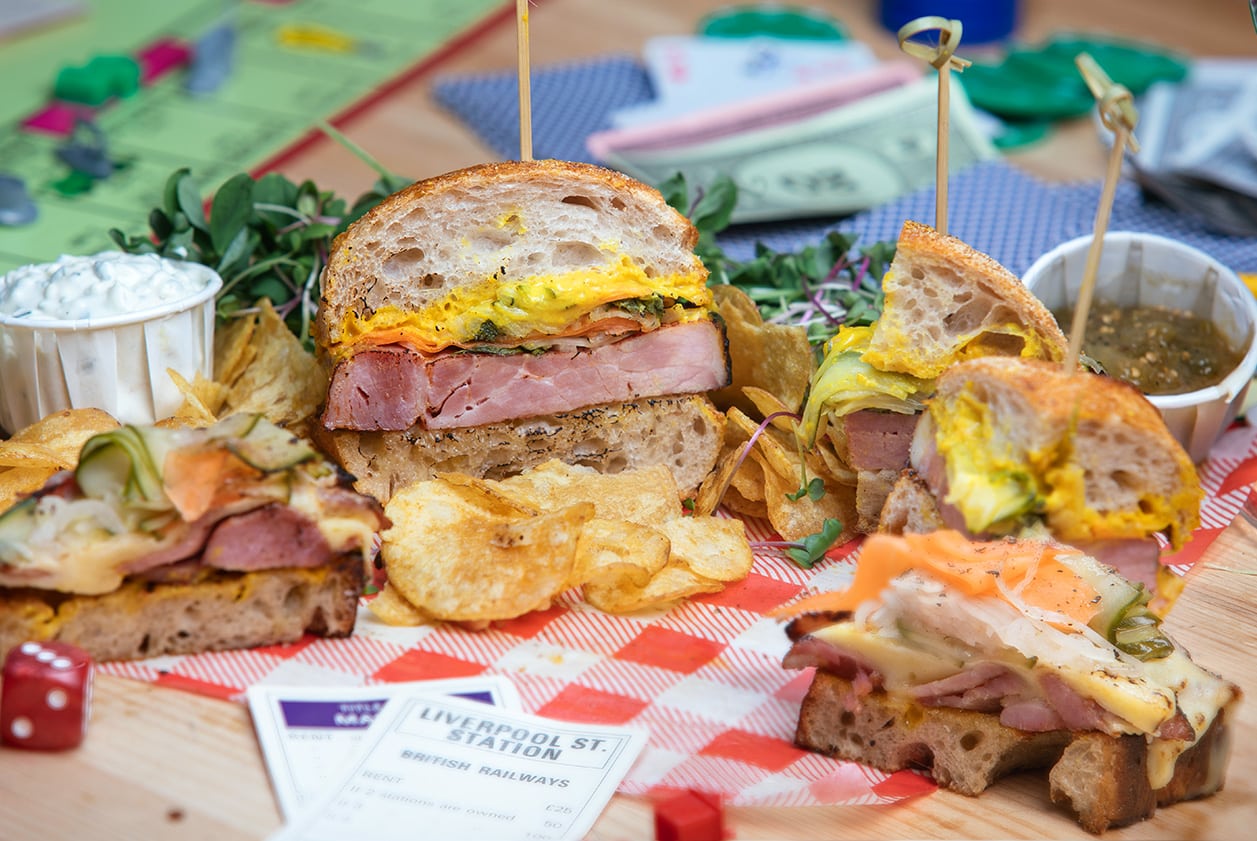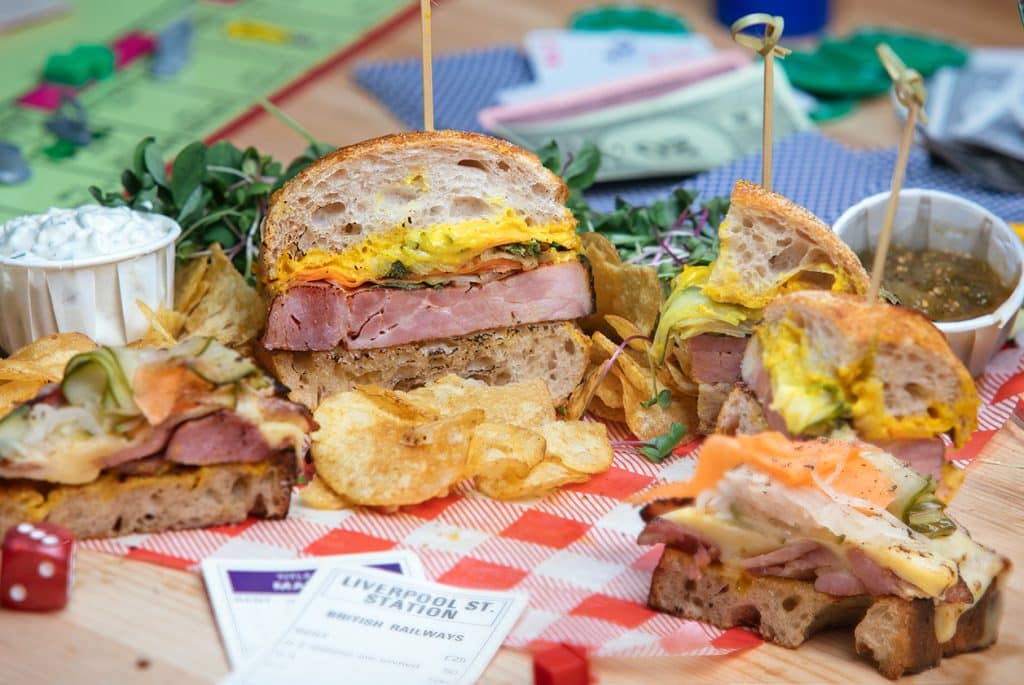 PLONK PICNIC PACKAGES
As we are all spending more time than ever in the parks, we decided to make your park time as simple as possible, with our Plonk Picnic Packages. Picked up at our London Fields venue, out picnic packages will have you fed, watered and entertained all day long.
Our ClubsandWedges Kitchen will be knocking out our Picnic Loaves – a hollowed our large loaf, stuffed full of your favourite sandwich fillers. from our bespoke Club sandwich filling to our Asian Jackfruit vegan choice, these over sized Sandwiches are made fresh daily.
PICNIC LOAF MENU