Crazy Golf in Hoxton | Games Room East London
Plonk's Clubhouse
Step into Plonk's Clubhouse in Hoxton and enter our fun focused world of crazy golf, arcades, pinball, foosball, board games, out of the ordinary vending machines and more! This is our first-ever bar, so we've filled it with all the kinds of gaming fun we here at Plonk love.
Your visit starts at our well-stocked bar, where we encourage you to grab yourself a drink and a bag of our tokens to spend across our wild collection of coin-operated fun. Your tokens can be used in everything from retro arcade games to modern pinball, from foosball to our photo booth, and even our unique vending machines. We're also expecting to take delivery of a real, physical Pong table soon. That's right – real life Pong!
Crazy Golf
The back room hosts Plonk's resident pop-up-able crazy golf creation. The action-packed 7-hole mini golf course in Hoxton is full of loops, balancing beams, handy wall holes, lift hills, rocketing ramps, and even the infamous Plonk pinball hole.
This crafty course can disappear in a matter of minutes to make way for a series of alternative games nights such as casino games, bingo, crazy golf and other games tournaments, ping pong playoffs or anything else private hires would like to use the space for!
The Lounge area has seating for up to 40 people who can dine at our in-house "ClubsandWedges" kitchen, whilst trying their hand at one of our 200 board games.
More Fun…
Your tokens can also be used to try out our signature vending machines, offering origami kits, bar games and other surprises. You may not know exactly what you're going to get, but we bet you'll be pleasantly surprised.
We hope you'll love our Clubhouse as much as we do – if you ever wanted to meet the Plonk team this is where we're likely to be!
Plonk Hoxton is also available for private hire and area reservations.
Contact us at info@plonkgolf.co.uk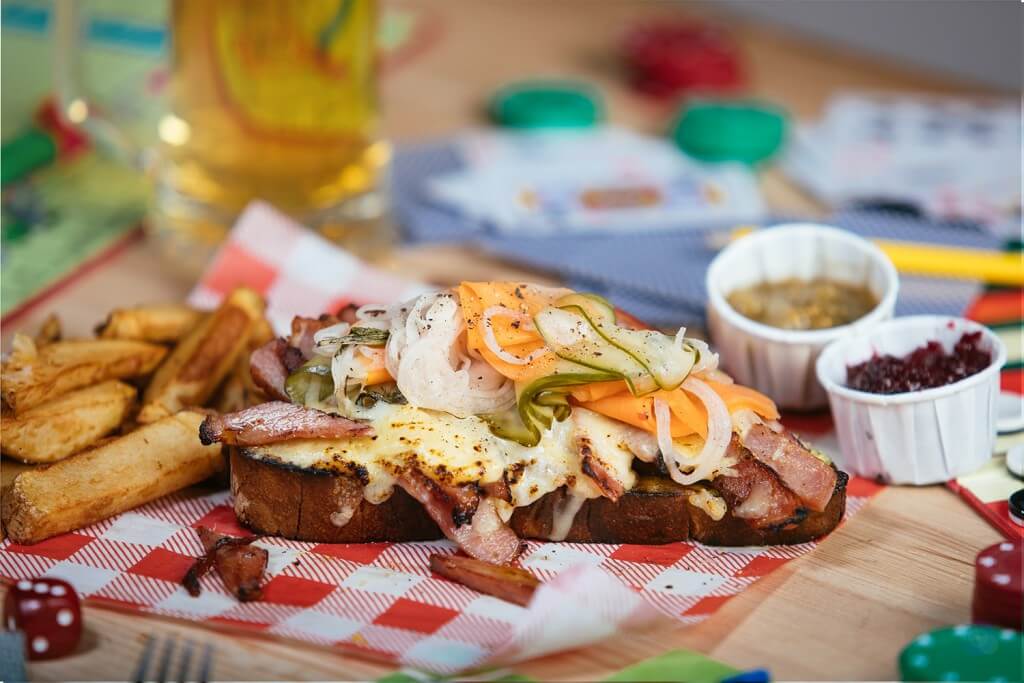 Open Hours
Opening on Friday 14th June

Opening Hours

Thur 6pm - 12pm
Friday 5pm - 12pm
Sat 12pm-12pm
Sun 11am-11pm

£15 => 3 in ONE
1 ROUND OF CRAZY GOLF + 1 DRINK* + 5 TOKENS**

£7 => 1 ROUND CRAZY GOLF


*DRINK (House Beer or Wine or 25ml spirit or soft drink)

**TOKENS (USE THEM FOR ARCADE, FOOSBALL, PONG, Pinball)

GROUP BOOKINGS
Contact us at info@plonkgolf.co.uk
Book Hoxton
Find us
5 Mins from Hoxton Overground station.

177 Hoxton St, Hoxton, London N1 6PJ

Get Directions
Food and Drink
What Clubhouse would be complete without a bar and a kitchen. Our team at Clubsandwedges will be serving up some larger than life sandwiches, hand cut chips and home made dips. Our fully licensed bar will help you wash it all down with draught beers, ciders, wines and a back bar bristling with the harder stuff.
More Info
A COIN-OP BAR
As this is our first Plonk bar we decided to fill it to the rafters with as many coin-operated games machines, board games, origami vending machines and mini golf and fun we could imagine. Grab some tokens at the bar to use across the venue or get one for free when you get a drink!
PONG MACHINES
We are very proud to say that we are one of the first bars in the Uk to get our hands on these all new PONG tables - Not ping pong, not beer pong, but an analogue version of the classic 1970's arcade. The only way to really get it... is to play it.
Hoxton - People's Reviews
Stay

up-to-date

Sign up to our mailing list to stay up-to-date with new and exclusive offers. Don't worry - we won't bombard you with anything unimportant.