What To Do In Camden This Christmas
Camden is a town in the capital that is buzzing with energy and is full of creativity, especially in Christmas. The town has a unique Christmas atmosphere that you are not likely to find in other parts of London. Camden is referred to as the musical mecca of Britain and a playground of music legends and stars.  If you are planning a Christmas getaway in London, make a stop at Camden and soak in the Christmas atmosphere. Check out our list of things to do in Camden this Christmas.
Go Crazy Golfing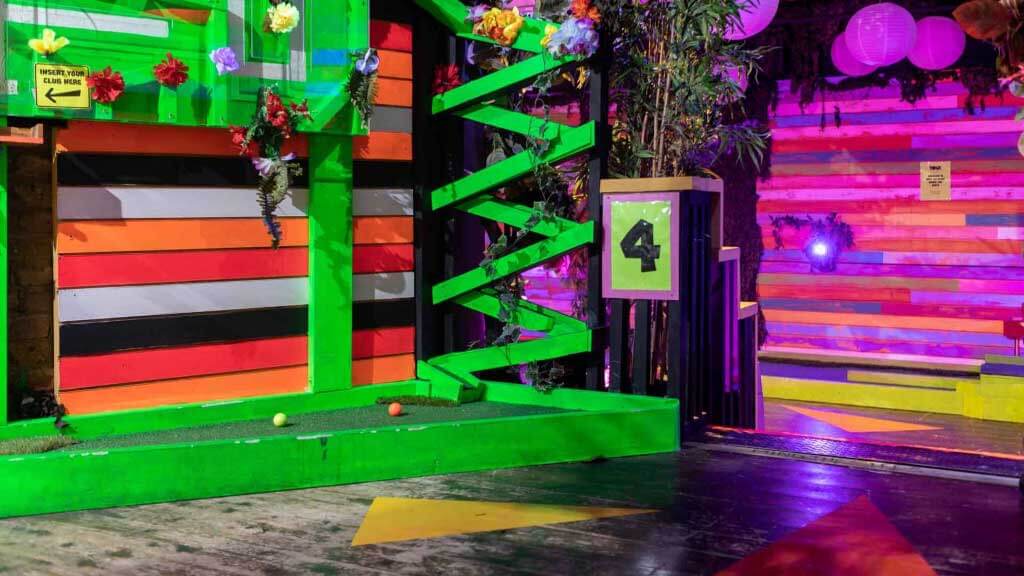 Plonkgolf's Camden venue offers an exciting experience for Christmas where you can enjoy a game of crazy golf with your friends and family. Whether you are a pro golfer or you have never held a golf club! The mini 9-hole course is packed with some of Plonk Golf's classic obstacles from balancing beams and jumps to big ramps, making each hole an exciting challenge. This venue makes a great spot for a hangout in Camden this Christmas.
Camden Market
Camden Market is one of the most popular places to visit in London. The market is open year-round and promises a unique experience even during the Christmas season. The market is a mecca for shopaholics who have an alternative sense of taste and style. The market is transformed into an amazing area with Christmas lights and Christmas shoppers. If you have never been to the Camden Market, you may not notice that it is a maze of smaller markets with different names featuring hundreds of shops, eateries, and stalls.
See the art
Christmas time is also a good time to go see some unique art in Camden. Camden is packed with unique art attractions like The Roundhouse, where you can enjoy Christmas themed theatrical performances. Also, you will get the opportunity to see Camden street art lit by magical Christmas lights. You can also check out edgy art exhibitions that take place at The Cob Gallery in the festive season.  If you are into pop culture and photography, then you should visit the Proud Gallery and view prints that document everything from music to fashion and pop culture of the Rock n Roll era.
Camden Ice Rink
Camden Market now has an ice skating rink at the North Yard that will remain open throughout the winter. The rink stretches 25 meters and is built in a North Pole setting, with antique chandeliers and fairy lights which add to the Christmas experience. You can expect to find Santa making a few appearances throughout the Christmas period. The ice rink will be open till the 9th of January 2020.
Enjoy a meal in Camden
Visit some of Camden's street food spots and restaurants with a date to tickle your taste buds. Whether you are on a tight budget or you have enough to splurge on expensive cuisine, Camden has something for everyone in Christmas. Enjoy Asian, Greek, Italian, BBQ, South African delicacies, or dig in some vegetarian nosh with a hint of the season.