Regardless of the time of the year, London is always packed with activities for everyone including adults and kids. Especially in the holiday seasons, so you should be prepared to give your kids a memorable experience, and there are several indoor and outdoor events to cater to their needs.
Whether you are looking for free attractions, family-friendly restaurants, unique places to go with kids, London never disappoints. You can never run out of ideas as far as kids activities go. There is something for toddlers and teenagers anywhere you are located in the capital city. There is a long list of activities from museum visits, to cinemas, to theatre shows, to theme parks and playgrounds.
Our top picks for kid's activities will help you plan the perfect vacation for your kids.
Whether you are trying to entertain toddlers or teenagers, your main goal is to pack your holiday with fun activities, unique experiences and events. These family-friendly activities will help you make the most out of the holiday, and give the kids fun memories that they will not forget easily.
Coram's Fields
If you are in central London, you should consider making a stop at Coram's Field. It is a 7 acres space designed and dedicated entirely to kids. It has everything that your kids could need for an amazing day out. Kids get to enjoy the excitement at the adventure playground with aerial slide and sandpits, a paddling pool, and a small farm.
London Museum
Kids love museums! Whether it's because of their high walls of the space or the ambience, there is something about museums that kids love, and that is why museum visits are a great activity for kids. The Museum of London is always a great choice when it comes to places to show your kids. Since kids are usually extremely curious, parents should be prepared to engage their little ones when they ask those honest questions about the things that they see. The museum holds the history of London's prehistoric and modern times. There is so much that you and your kids will learn while at the museum, so it makes a great bonding activity for both you and your little one.
Crazy Golf in Camden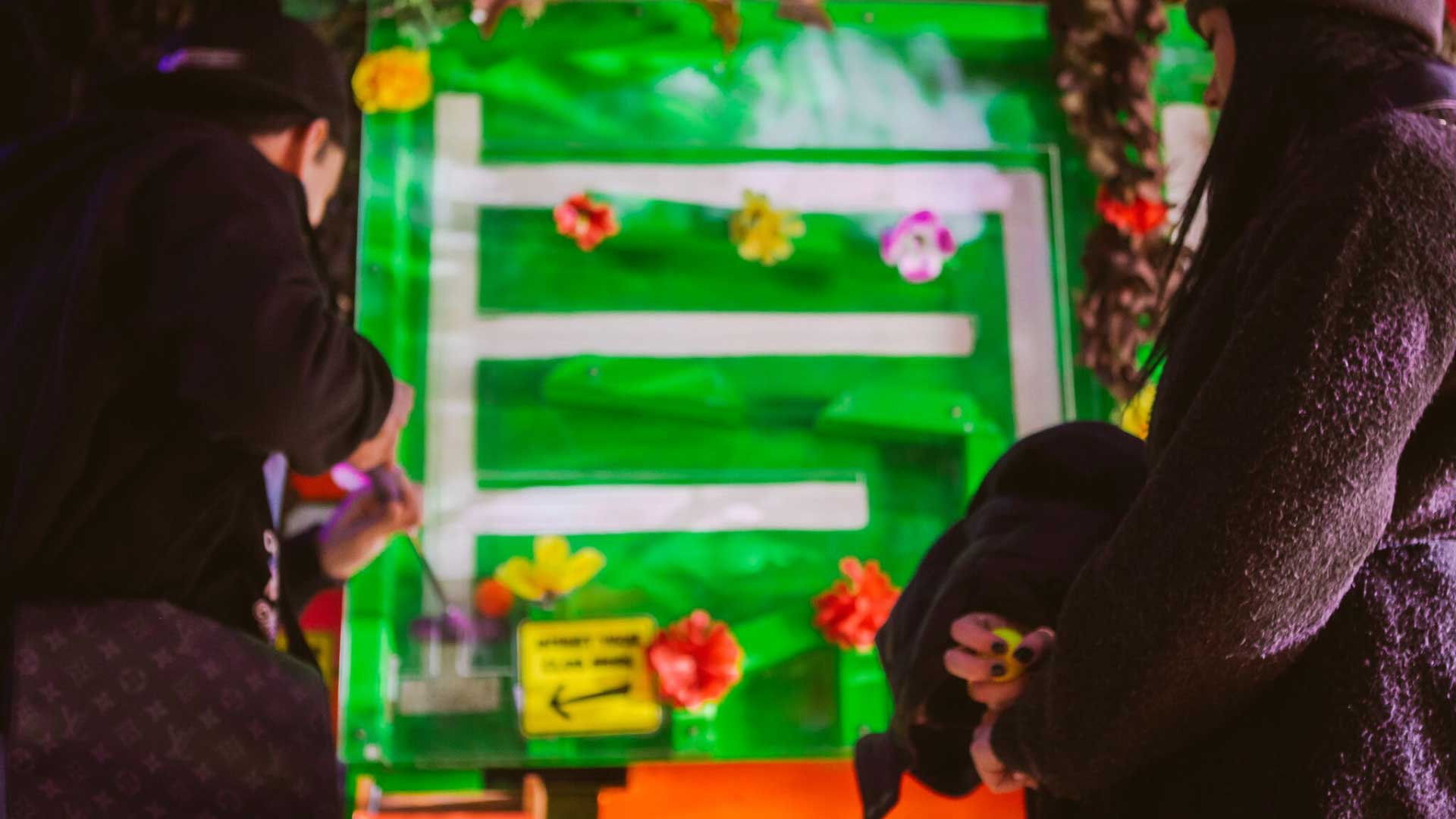 If you are looking for a unique activity for your kids, then you should take them to the hyper-coloured crazy golf course in Camden. The Plonk venue is located in the Victorian horse stables in Camden Market. It features a tropical theme spanning across 6 units. Kids love colours! So this should be one of the most fun things that they can never get enough of.  The 9 hole course features some of the most challenging obstacles from ¼ pipes, tp big ramps, and balancing beams.
The Queen Elizabeth Olympic Park
Another spot that you must visit is the Queen Elizabeth Olympic Park, a popular destination all year round for kids and adults. There is so much to do considering this was the site of the 2012 Olympics. Your kids will most definitely be interested in the playground located in the north area of the park with rock pools, the Tumbling Bay, tree houses, those wobbly bridges integrated into the natural landscape of the park and sand pits.
If the weather gets a bit too hot, you can cool off in the fountain and watch the 195 computer-controlled water jets.
The Science Museum
The Science Museum is packed with items that are interactive, educational and fun. At the museum, your kids will get the opportunity to learn about major scientific achievements spanning 300 years. This is a great activity to help spark up your kid's curiosity and interest in science. You and your little ones can catch documentaries about space exploration in the IMAX 3D cinema located in the museum.