The idea of having a pint or tea over a game of chess sounds like fun to most people. There are loads of places around London where you can make a stop and challenge your mates to several board games. Some places have been around for many decades and there are also new spots that are springing up with old and modern board games. In this article, we are going to explore some of the places where you can play board games if you are visiting London.
Proceed Clockwise, Shoreditch
Proceed Clockwise is one of the cool spots that has just sprung up in Shoreditch. Apart from the fact that it has a nice and catchy name, it is a board games cafe with a lot of space and the perfect ambience. There are more than 600 board games to choose from including old classics and new ones. You can also grab delicious Italian food – Pizzas ranging from salami to nduja and gorgonzola. Also, you can choose their gluten-free options.
The Book Club
This Shoreditch bar is super-chilled. It has become one of the most popular spots to enjoy a good board game with your friends or colleagues. You can have a cocktail while challenging your mates on the scrabble board and play a game of ping pong. The decor of this space is minimalist which has remained almost the same since it opened. It offers more than just games; it is also a spot where you can have wittingly named cocktails with your date.
Draughts, Hackney and Waterloo
Draughts is regarded as London's first board game cafe. It launched in Hackney in 2014 and is nestled beneath an old railways arch. Nowadays Draughts is more of a restaurant and bar than it is a cafe – it is quite trendy, and the underground feel is an experience that is worth having.
Draughts has more than 800 board games that you can pick from, which is one of the largest collections of board games that you can find anywhere in London. There is something for everyone from Settlers of Catan to Scrabble or Pandemic.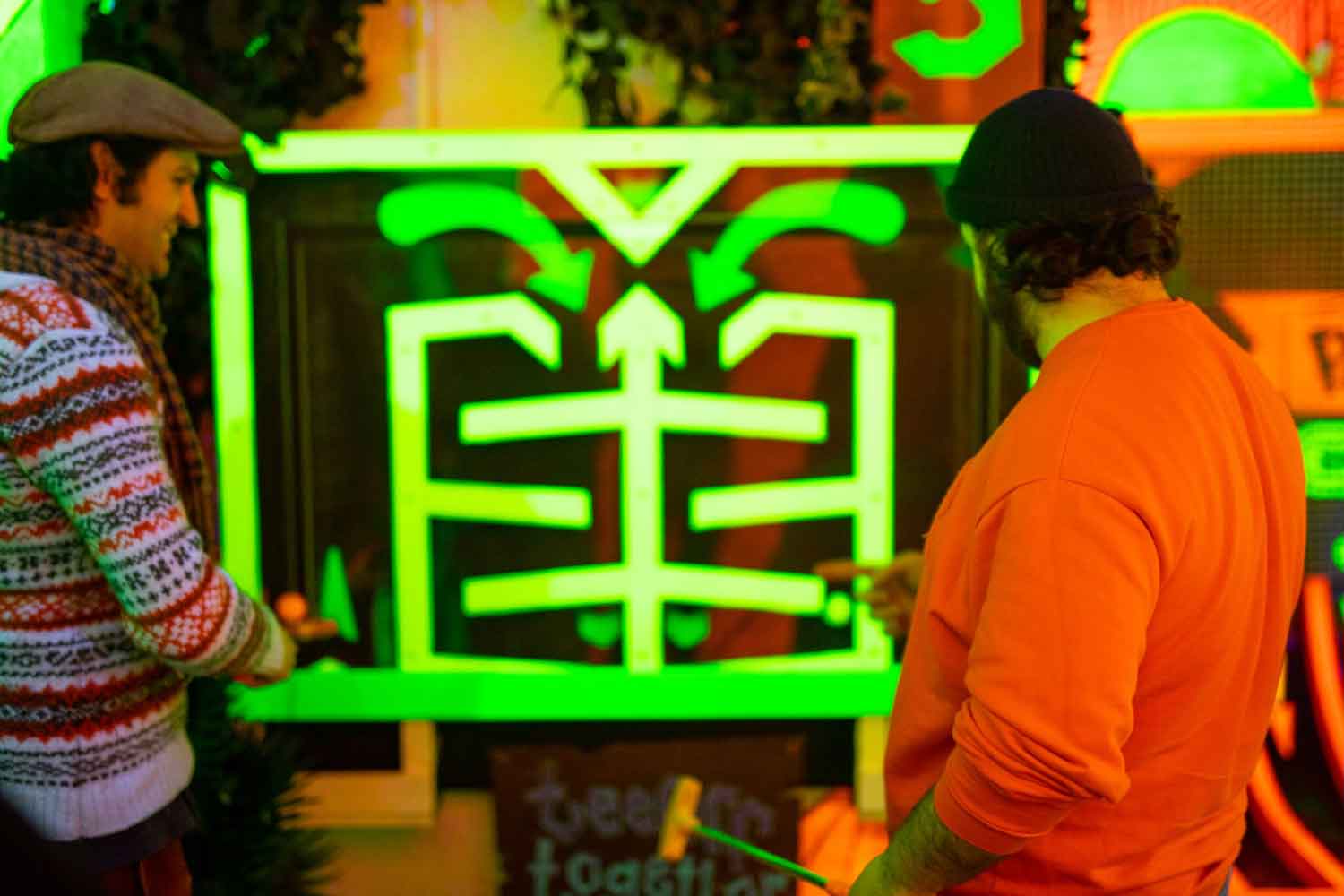 This is Plonk's first adult spot that offers a variety of activities and booze. The Shoreditch venue is loaded with a variety of games and fun activities. This includes foosball, arcade games, crazy golf, and board games. This is one of the coolest places to enjoy a board game with colleagues and friends because there is more to do and the atmosphere is always buzzing. You can grab a drink from the bar and enjoy the tasty bites from the wedges kitchen.
Loading
This bar is inspired by the streets of Tokyo. Loading has evolved over the years and taken on a character of its own. The bar offers a wide range of games including the inappropriate Cards against Humanity. Everything about this bar screams fun, and the best part is that they serve game-themed cocktails. How much cooler can it get?