What To Do In Camden Town In March
If you're visiting Camden in March and are looking for what to do there, you've come to the right place. Here are ten things that you can do for fun in Camden Town.
Go Crazy Golfing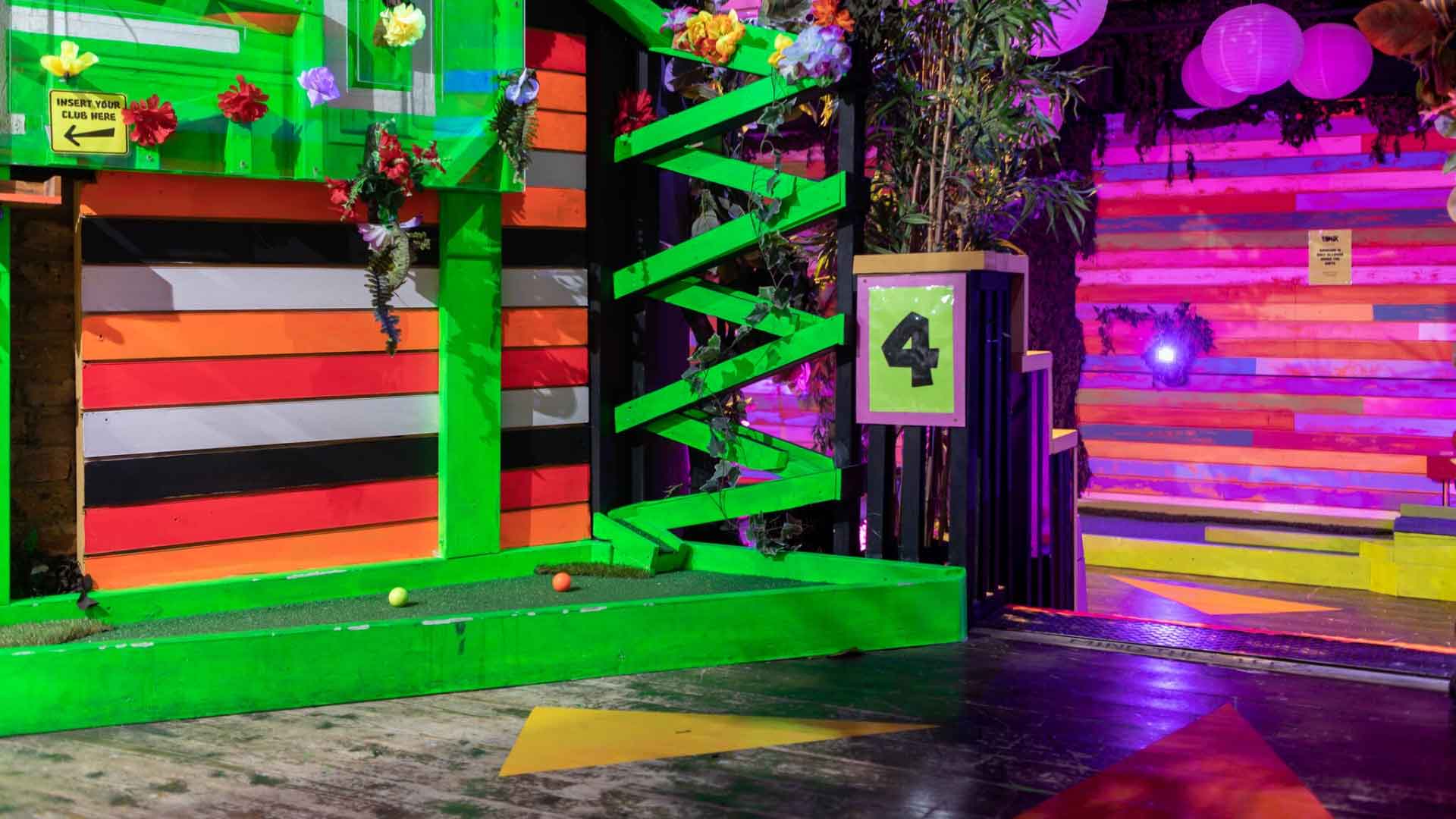 Whether your golfing skills are great or you just want the thrill of crazy golfing, Plonk Golf's Camden venue is the place to be. The mini 9 hole golf course is situated in the heart of the Victorian horse stables in Camden Market, spanning across 6 units and featuring a tropical theme. The mini golf course has some of Plonk's classic obstacles (or golfstacles) including jumps and balancing beams. This venue makes a perfect stop for a night out with friends.
Camden Market
Camden Market is one of the coolest places to visit in Camden Town. The market is considered the hub for shopaholics who have an unconventional style and taste. Camden Market isn't just an entity; it is a collection of smaller markets with different names with over a thousand eateries, shops, and stalls.  You can find anything at Camden Market from handicrafts to clothes, unique items like vinyl records and antiques.
Soak in the Arts
In addition to its musical heritage and shopping, Camden Town is known for its vibrant and unique art attractions. You should visit The Roundhouse if you want to enjoy theatrical performances, take a walk on the streets of Camden to see arts by popular artists like Banksy. Stop by The Cob Gallery to see some edgy art on display.
Discover History and Heritage
If you are interested in learning about the origins of English folk music, then you should visit the Cecil Sharp House. The centre hosts several exhibitions, shows and workshops regularly. The Jewish Museum is another great place to visit – there is a permanent exhibition where you will learn about the history and heritage of Jews in England through a series of films and photography.
Enjoy a meal in Camden
There is so much to eat and drink on the streets of Camden Town with hundreds of street food spots, restaurants and bars. Whether you are looking for high-end places to wine and dine, or budget-friendly spots, there is something for everyone.
Take a swing dance course
If you are in Camden Town around March, you are in time to catch up with the swing dance course. This course offers you the opportunity to learn swing dance from scratch. The 12-week beginners' program was created by world champion Sharon Davis, and it will run from 16 Jan – 2 Apr.
Electric Ballroom
If you are looking to party with your friends while in Camden Town, the Electric Ballroom has three floors with three DJs on each floor. The great thing about this night club is that there is a different theme for different nights – the music ranges from Goth, punk, drum'n'bass to metal, techno, funk and disco.
Enjoy some Live Music
The Jazz Cafe is located in the heart of Camden and is one of the few places in the town where you can hear the modern legends of jazz, world music, funk, soul, dance and hip hop. This spot is a music lover's heaven. You should book your tickets ahead because the venue can be packed on peak days. Thrill yourself with music performances by bands and singers. Other great spots for live music include The Blues Kitchen and The Fiddler's Elbow.
Relax on Camden Beach
Camden Beach is a great spot to relax and reduce the stress that has built up over the week. It is a beach in the middle of the city, thanks to the creativity of the Roundhouse who filled their rooftop with sand, creating a beach-like ambience. It is a perfect place to grab a drink when the weather is a little warm.
Visit a Pub
Camden is packed with pubs, including some iconic spots like The Hawley which has been around for many years and used to be a playground for Amy Winehouse and Russell Brandt. The Lock Tavern is another great spot with an outdoor terrace and live music and DJs.