What To Do In Autumn In Camden Town
Camden is a part of London that is full of creativity and is buzzing with energy, a unique vibe that you are not likely to find in other parts of the city. Sometimes referred to as the musical mecca of Britain, Camden town is a popular place for being the playground of superstars like Amy Winehouse and is where bands like Madness and Coldplay were formed. Camden was also the watering hole for band members of Oasis and Blur in the '90s. The Good Mixer pub was once thought to be where the feud between the two bands started.
Camden Town is easy to reach whether you are travelling by bus, tube, or walking. If you are walking, it is about 30 minutes from King's Cross and about 40 minutes from Oxford Street. So, try to explore the town while visiting in Autumn. The town is never short of places to visit and things to do.
Go Crazy Golfing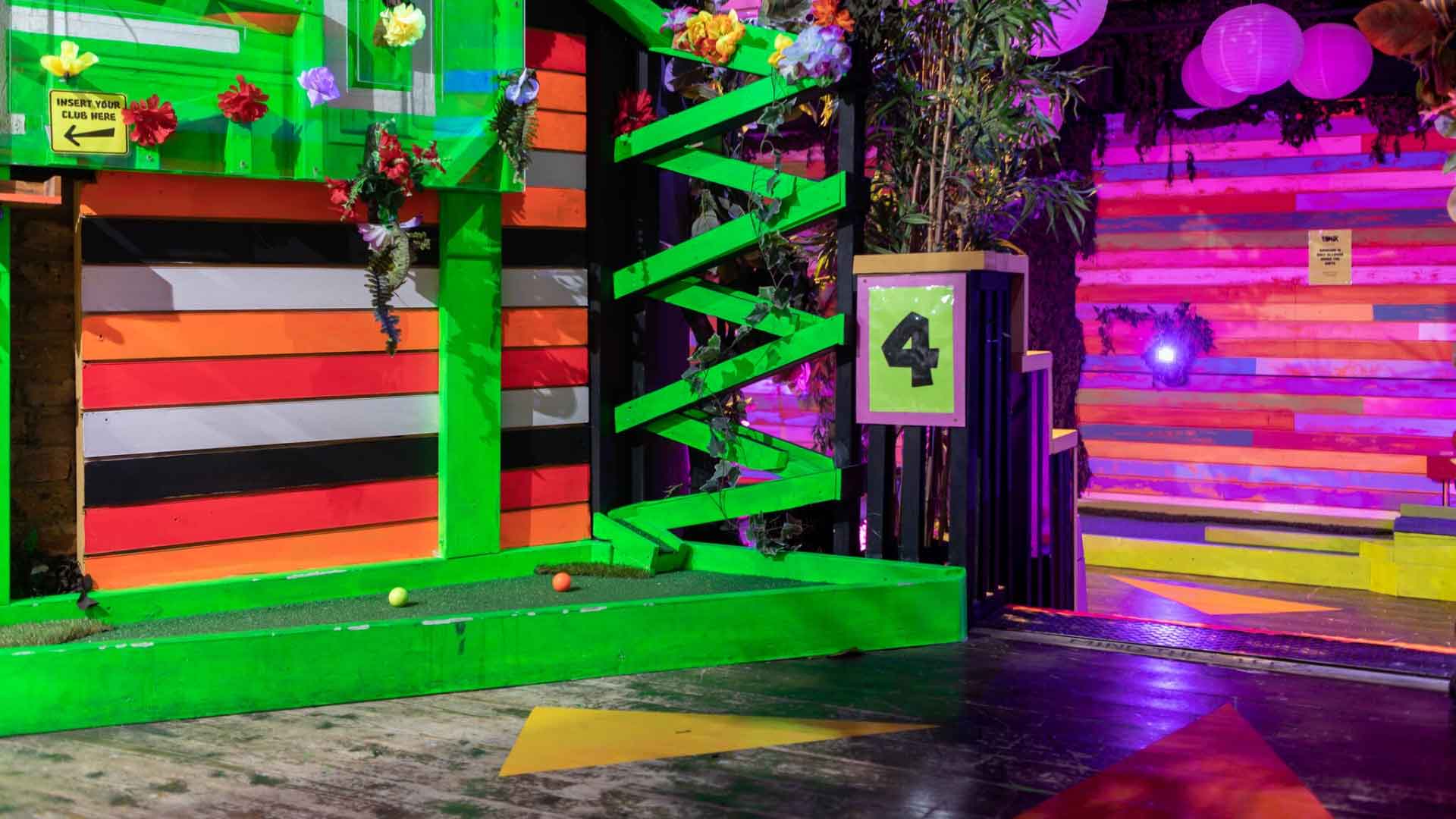 Plonk Golf's Camden venue offers an exciting indoor golfing experience regardless of whether you are a pro golfer or you have never held a golf club before! The mini 9-hole course is packed with some of their classic obstacles from balancing beams and jumps to big ramps, making each hole an exciting challenge. This venue makes a great spot for a night out whilst touring Camden Market.
Camden Market
Camden Market is one of the most popular places to visit in London. The market is a mecca for shopaholics who have an alternative sense of style and tastes. There is a chance that if you have never been to Camden Market, you might think that it is one entity, whereas it is a maze of smaller markets with different names consisting of more than 1000 shops, eateries, and stalls.
Camden Lock Market is where you will find clothes, handicrafts, books, street food, and unique items. But if you are into collecting weird and unique items, Camden Lock Village is where you want to be. Camden Market has something for everyone including vinyl records, furniture, and antiques.
Soak in the Arts
Camden Town is not known for just its rich music heritage and shopping as you will find many other unique art attractions like The Roundhouse, where you can enjoy theatrical performances. Also, you will get the opportunity to soak in the arts on the streets of Camden – where you will find some popular artist, Banksy's works. You can also check out edgy art exhibitions that take place at The Cob Gallery even in autumn. There is also Camden Arts Centre where visitors are impressed with modern visual art exhibitions and workshops. If you are into pop culture and photography, then you should visit the Proud Gallery and view prints that document everything from music to fashion and pop culture of the Rock n Roll era.
Discover History and Heritage
Discover the origins of English folk music at the Cecil Sharp House, check to see what the centre has planned during autumn so that you can make a proper plan to visit. The centre organises several live shows, exhibitions, and workshops regularly.
If you are interested in Jewish heritage you can visit the Jewish Museum – it has a permanent exhibition where you will learn the history of the Jews in England through photos and films. And if architecture is your thing, be sure to check out the Carreras Cigarette Factory nested behind Mornington Crescent Station.
Enjoy a meal in Camden
Do not forget to visit some of Camden's street food spots and restaurants to tickle your taste buds. Whether you are on a tight budget or you have enough to splash on expensive cuisine, Camden has something for everyone. Enjoy Asian, Greek, Italian, BBQ, South African delicacies, or dig in some vegetarian nosh.