What To Do In Shoreditch In September
Shoreditch is cool, quirky and off-the-beaten-London-path. Many London visitors miss visiting the area, which could be a good thing because it will maintain its uniqueness and appeal to visitors who aren't looking for the most popular places in the city. There is no shortage of things to do in Shoreditch – the area full of many places to visit and things to do that are local and full of character. We have rounded up a list of cool things that you can do while in Shoreditch in September.
Check out London's best street art
Central London is where most of the popular art galleries and museums are located, but if you are looking for a different kind of experience, the best place is the East End streets. Taking a walk in the streets in Shoreditch will have your mind blown with the street art culture of creative murals, with Shoreditch Triangle and Redchurch Street boasting of the best there is.
Go Shopping
If you love unique fashion pieces and accessories, then Shoreditch is where you want to be. The area is home to many vintage shops and boutiques like Atika, formerly Blitz London, which is considered one of the biggest vintage stores in Europe. If you want to experience more you can visit Brick Lane's Sunday market where you can find a huge selection of second-hand treasures.
Soak in the sights and smells of Columbia Road Flower Market.
Do not miss the opportunity to check out the colourful Columbia Road Flower Market while in Shoreditch in September. It is one of London city's most popular weekend markets. The narrow street is lined with vendors selling everything from houseplants and succulents to herbs and bouquets. You will also get to experience some old-school cockney rhyming slangs.
Crazy Golfing at Plonk Hoxton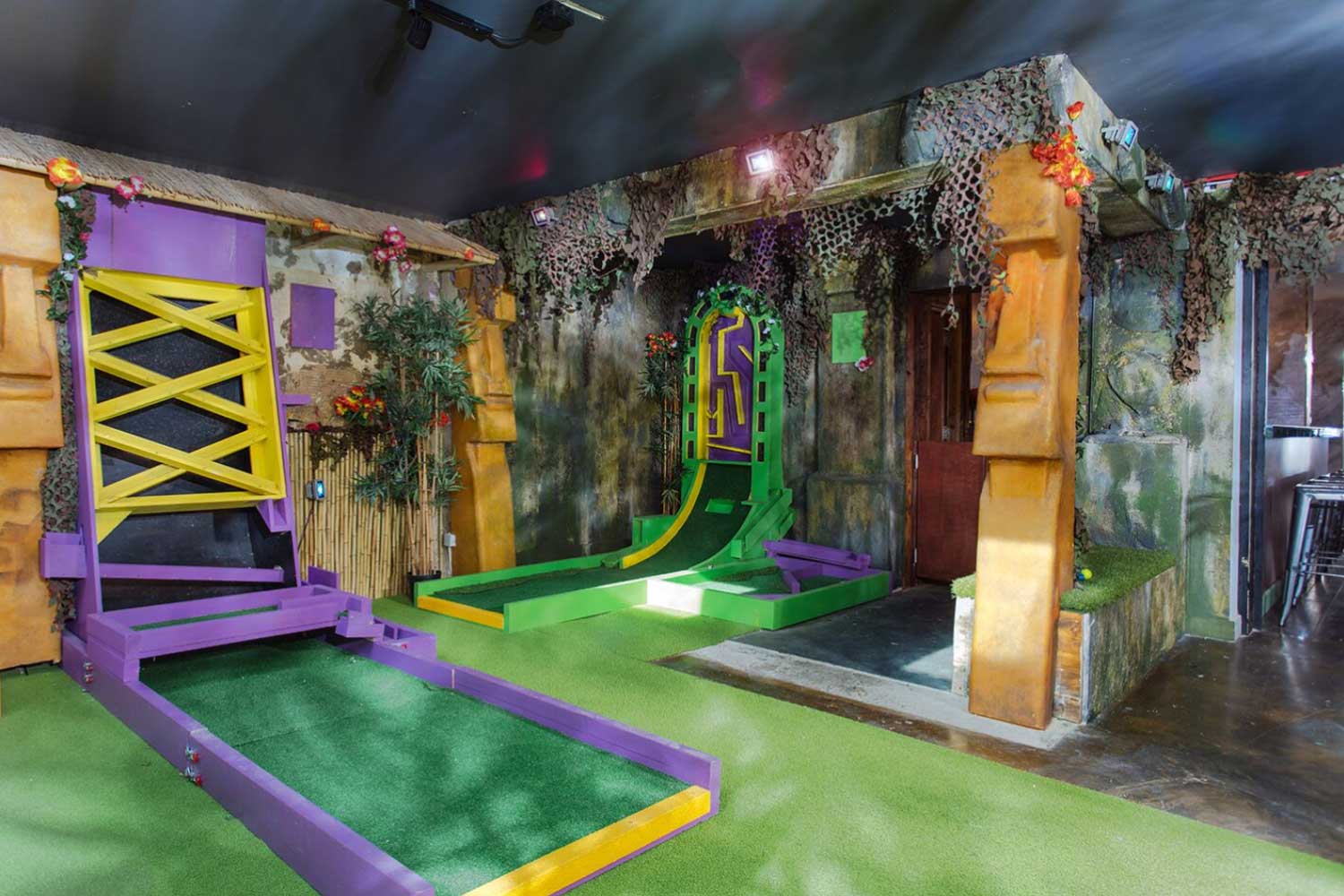 The Plonk Clubhouse is located right in the heart of Hoxton. It is packed with everything that you need to have an exciting and fun time in Hoxton. The clubhouse has a well-stocked bar where visitors can have drinks, and grab a bag of tokens that can be used for everything from pinball to retro arcade games, foosball, and vending machines. If you are down for a game of crazy golf, you can head to the back room where the pop-up crazy golf course is hosted. This is a highly engaging seven-hole mini-course which features all the classic obstacles that Plonk courses are known for. The lounge area has a seating capacity of 40 people where you can grab a bite while playing any of the 200 board games available at the venue.