There is an awful lot going on in London in March this year, so you won't be short of an option or two. In fact, the sheer volume of activities and events taking place in March may leave you feeling slightly overwhelmed. If you need assistance in narrowing down your options and activities this month, why not check out our top 5 ways to have fun this March in London.
The weather in March can still be challenging, making it hard to plan ahead. Therefore, if you are looking to plan your activities, why not arrange to spend some time indoors? One of the best ways to have fun in the capital in March is with indoor crazy golf.
Enjoy Plonk in Camden
Plonk in Camden provides you with a lot of fun and excitement when it comes to indoor entertainment in one of the busiest areas of London. If you don't want to shop and you are not in the mood for people watching, head to Plonk in Camden for a Tiki-inspired 9 course where you and your friends can relax and have fun.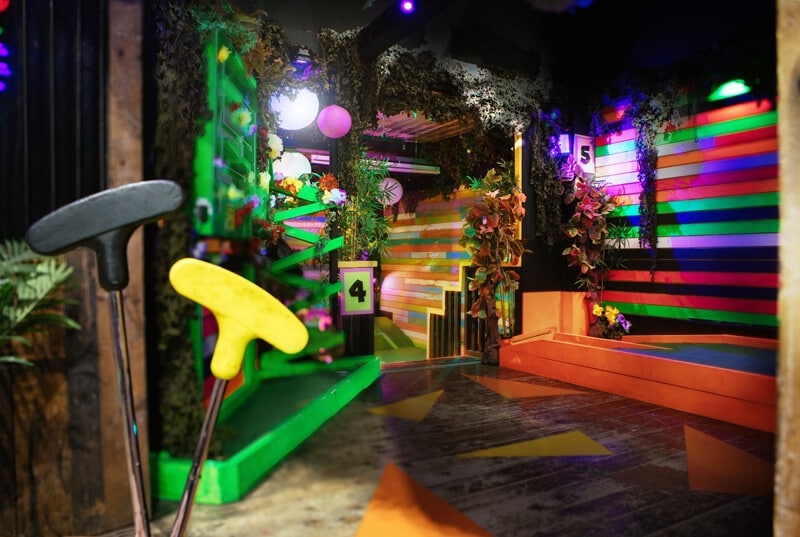 There are activities for the kids and/or adults, so no matter how you want to make the most of March, Plonk in Camden is ideal.
Celebrate St Patrick's Day
When it comes to celebrations, there are few bigger parties in the world than St Patrick's Day. The Irish know how to get a party started, and this is the same all over the world. It is, therefore, no surprise to learn that London has a huge event lined up for the St Patrick's Day weekend.
Trafalgar Square is the place to be and it is likely that 125,000 will be in attendance between Friday the 15th of March and Sunday the 17th of March.
Take in a park
Hopefully, the weather will take a turn for the better in March and if it does, you will want to spend time in one of the best parks in London. There is no shortage of fantastic parks in the English capital but Battersea Park has an awful lot in its favour.
There is a stunning view of the Thames, The Pump House provides you with the chance to view art in all its finery and there is even a family-run zoo. If you and your loved ones are looking to see quaint creatures like pygmy goats, meerkats and lemurs.
Celebrate the Women of the World
It is important to celebrate women and the Women of the World festival returns in 2019 for a range of fantastic events. There will be debates, discussions and a range of celebrations showcasing the very best that females have achieved.
The Southbank Centre is the setting for some of the most important events of the year with guests like Naomi Klein in attendance.
Head to Kew Gardens
The Orchid Festival takes place in Kew Gardens and as it finishes up on the 10th of March, you still have time to enjoy some of the finest plants and flowers on view.
Whatever you want to do or enjoy this March, you'll find plenty to enjoy in London, so get out and have some fun.