There is never a shortage of ideas of places to visit or activities to partake in London, especially in the Easter holidays. The Easter season in London offers a variety of exciting things to do even though the majority of planned activities are fixed around the Bank Holiday weekend. However, there are many events that will take place over the two week period, which coincides with the Easter school holidays.
The Christian holiday is responsible for two Bank holidays in the UK – that is Good Friday and Easter Monday day. This gives school children 2 weeks off, which will definitely mean that most of the major London attractions will be busier. While most people celebrate waster by wasting several chocolate Easter eggs, there are a variety of other ways that you could spend the holiday in London this coming waster.
Shoreditch
If you plan to visit Shoreditch, then you might as well check out the Shoreditch Venue. The central London area has a crazy 9 hole mini golf course where you can have a fantastic time with your friends. A paint covered door leads you into what can best be described as a paradise for mini golf lovers. The best part is you are allowed to BYOB, which sort of adds an exciting g twist to it.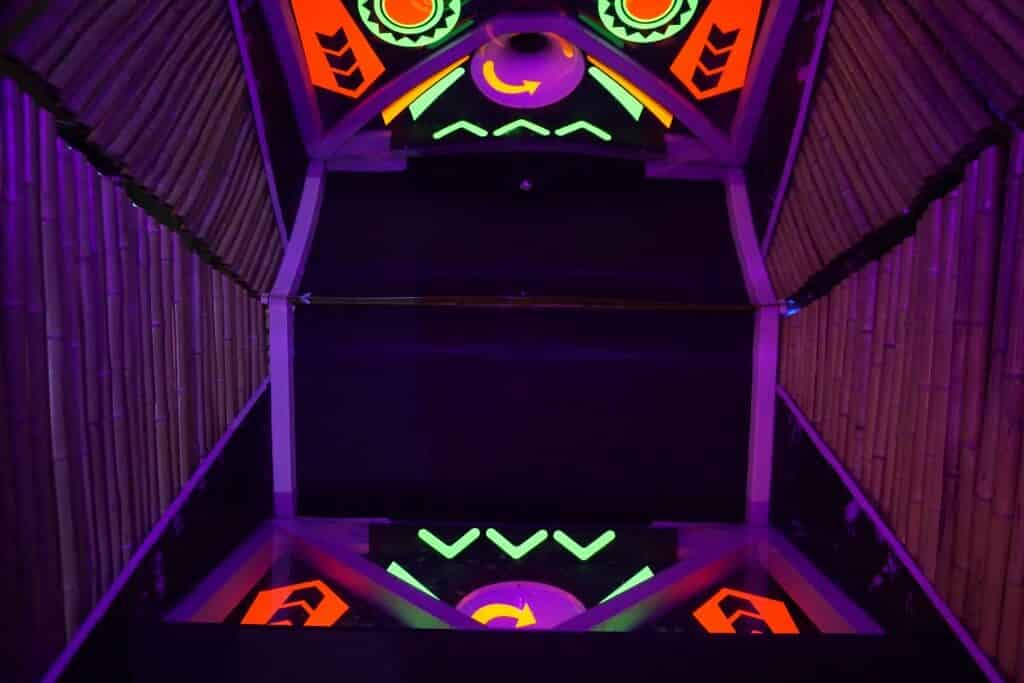 The Shoreditch Venue mini golf course is creatively and impressively designed to be talking but in an exciting way. The mini golf course features several playful and bizarre bare-knuckle challenges while hitting your ball through a series of brain bubbling routes and mazes. And you can hire the Venue on an hourly basis – great for group Hangouts.
Camden
If you are visiting the North London area, there is another Plonk World 9 hole hold course located there. The fun shouldn't have to stop because you find yourself in another London area. Camden is a very popular area and is home to the famous Camden market. The market is eclectic in nature and with over 700 independent traders selling unique items and complete experience.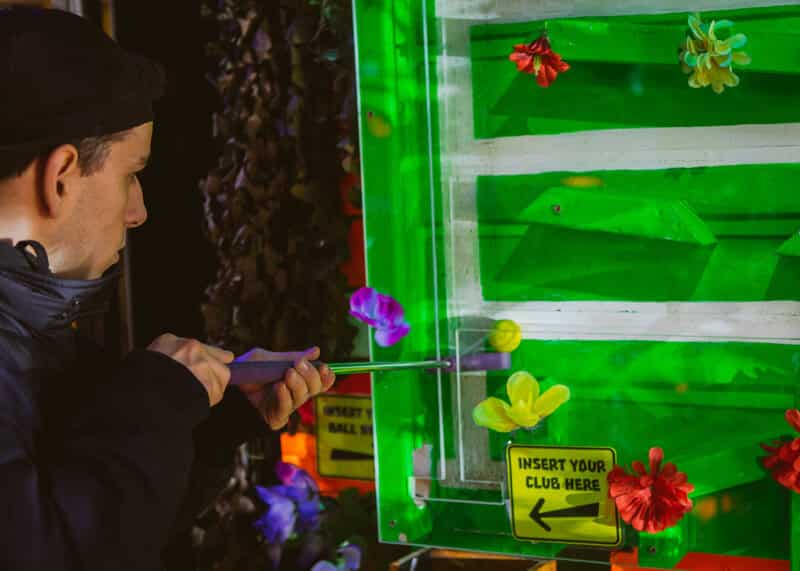 The market is quite colorful and buzzing with activity especially during the Easter holidays. The kids are out of school, the bank holidays, and everyone out looking to have as much fun as possible in the 2 weeks long holiday. Visitors are not left out of the local experience, including places to visit and activities to partake in.
If you have never experienced a crazy mini golf course, then you should check out the 9 Hole Plonk World in Camden market. The Camden Venue offers a great experience of golfing with a fantastic ambiance that screams "crazy fun!" – the smoke and UV lights are definitely a great addition to the mini golf set up. The Camden Market indoor golf course features some of the classic elements and new additions.
Peckham
While in Peckham, you can take some time out to visit its first golf course, the Peckham Levels. The mini golf paradise is located at the bottom of the converted town center park. It is colorful, matching the colors of all the other levels. It features ambient sunshine and tropical colors, which help to set the right mood for fun and excitement.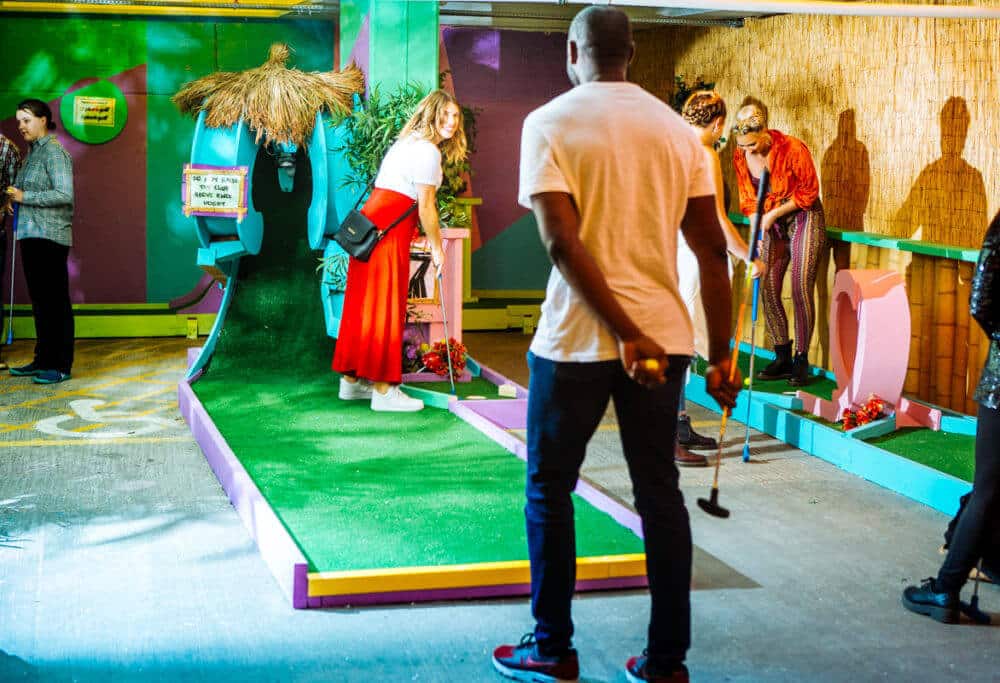 There is so much to do asides playing golf, there are three bars/café, 80 creative businesses, nine food vendors, and a variety of community space to hang out with An incredible view of the city of London. There is an array of street food vendors surrounding the bars, this is great for visitors who would like to do more than some golf madness. The Peckham Levels offers quite a lot of activities to partake in, for instance, there are some spaces where members of Peckham Levels can have classes and engage in discussions, also, partake in artist workshops and many more.