What To Do And See In Hoxton, London

Are you looking for things to do while in Hoxton? Check out our top picks of the best museums, bars, and restaurants in the area.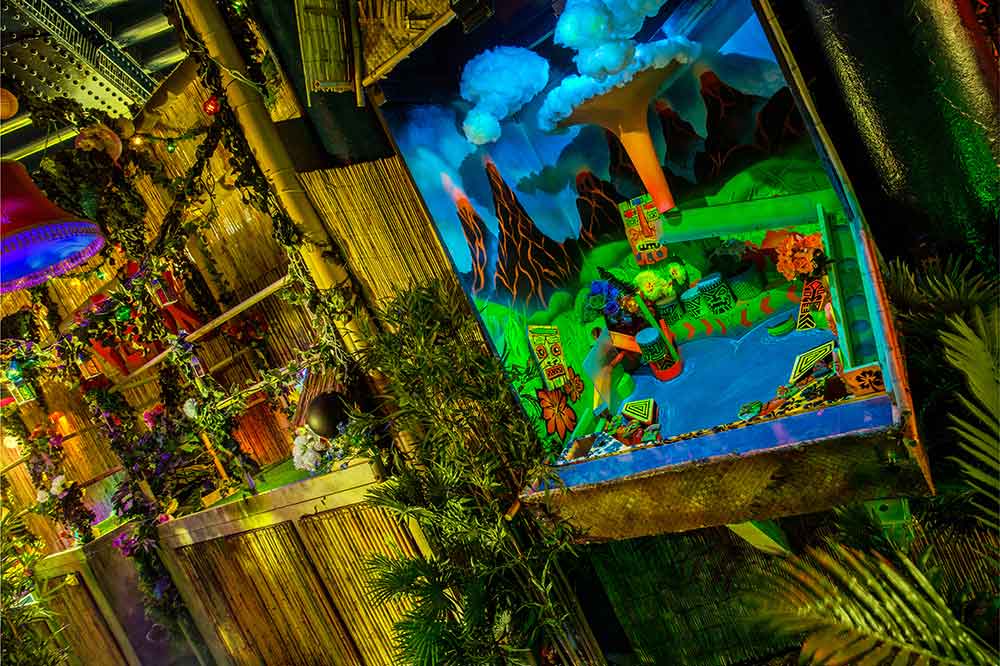 Over the years, Hoxton has established a reputation as the meeting point for creative people. Hoxton Square has a cluster of restaurants and bars, while Hoxton Street Market is reminiscent of the Old Worde East End charm.
Geffrye Museum
Located in 18th-century almshouses, the Geffrye Museum offers a glimpse into the history and the world of British interior design. The furniture on display is original, so are the paintings, decorative arts, textiles, recreating a sequence of what a typical middle-class living room in 1600 would look line in present day. The most fascinating thing about the Geffrye Museum is the great detail with which the domestic British history is being displayed, from a decorative flourish on a chair to a bell jar of stuffed birds. You should also check out the restaurant overlooking the beautiful gardens.
Victoria Miro
The Victoria Miro furniture factory should be at the top of your list of places to visit in Hoxton. The Victoria Miro gallery first opened in 1985 in Mayfairs Cork Street. The gallery became a popular destination for showcasing works by both established and emerging artists from Europe, USA, and Asia, and also served as a breeding ground for new British talents. Eventually the gallery relocated to Hoxton, where it has been since 2000.
If you are an art lover, you will definitely enjoy a visit in Victoria Miro. Several world-renowned artists like Yayoi Kusama have exhibited their works at this gallery. The gallery features a solid line-up of exhibitions throughout the year, so you really shouldn't miss it.
Radio Alice Pizzeria
If you are a fan of pizza, you might want to visit Radio Alice Pizzeria. This Hoxton pizzeria has a puritanical approach to making its pizzas – they do not accept requests for alteration, because they claim that it will alter the balance of flavours. Every time you visit Radio Alice Pizzeria, you can always expect the same taste and approach to serving their delicious pizzas.
There are several other pizzerias in Hoxton, but Alice Pizzeria is highly recommended. It is stylishly decorated in a cosy manner – it provides a space where you can spend several hours with a date or friends.
Pitfield London
If you are looking to spend some time shopping in Hoxton, make sure to visit Pitfield. It is an interior design shop that is accessible and stylish, occupying a former office block with a double front. The shop is the retail branch of well-known interior designer, Shaun Clarkson.
The shop is filled with home fittings and pieces from around the world. You will find different unique furnishings, including but not limited to vintage glassware, sofas, Indian rugs, Syrian soaps, and wallpapers from London designers. The shop has a perfect blend of old and modern with a mix of pricey and thrifty wares, which is why it is a unique spot to visit. You never know what you will find there.
Crazy Golf In Hoxton
You really should checkout Plonks Clubhouse in Hoxton. Experience the excitement of a world of crazy golf, foosball, arcades, board games, and extraordinary vending machines. If you are looking for some real fun, then you really should check out this venue.  There more than enough attractions in the venue to make you spend the whole day in Hoxton.
The venue has a well-stocked bar, where you can grab a drink as well as some tokens that will grant you access to a wide variety of games from pinball to foosball, and even the photos booth.
Plonk's 7-hole mini golf course is located at the back room and is filled with balancing beans, loops, lift hills, handy wall holes, the infamous Plonk Pinball hole and rocketing ramps.
There is a lounge area that can accommodate up to 40 people at a time and has more than 200 board games.