Everyone wants to have a great Valentine's Day, but it can be difficult to find something fun and original. You don't want to settle for the traditional dinner and flowers option, because that will make you seem boring.
Thankfully, there are plenty of great options for fun and excitement in the capital. If you want to smile when you enjoy romance, here are five fun things to do on Valentine's Day in London.
Light up with love in Islington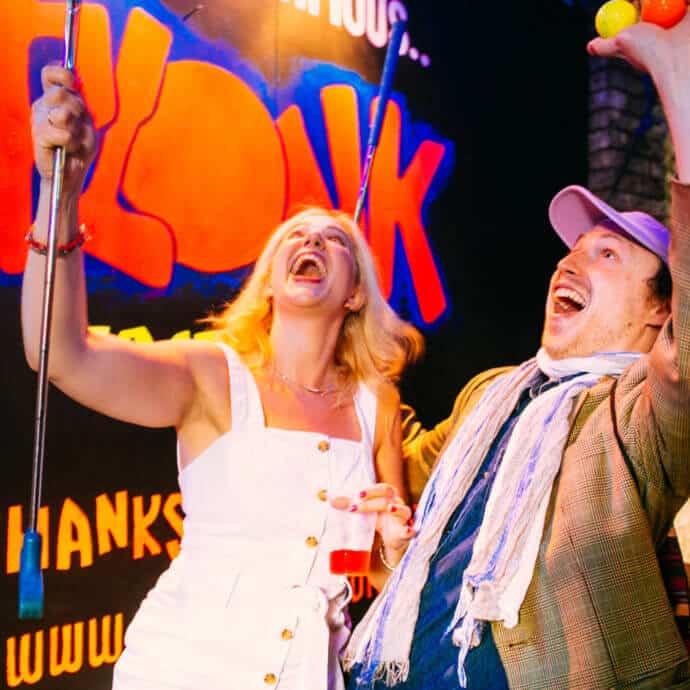 If the thought of a full game of golf or even a lengthy game of crazy golf sounds too much for a Valentine's Day date, why not head to Plonk Golf in Islington? This venue packs a lot in and you'll find that seven courses give you more than enough opportunity to have fun with your partner.
Enjoy all the flowers at Columbia Road
Flowers are a traditional part of the Valentine's Day process, but why not make the shopping aspect part of your special day. Rather than picking the flowers for your beloved, why not treat her to a day out at the Columbia Road Flower Market where she can see all the flowers, picking out her favourite bunch or bouquet.
Up your game at Peckham Levels
Peckham has transformed its image and identity in recent times. The area is now recognised as a place where people of all ages can have fun, and if you're looking for a light-hearted and fun Valentines' date, a round of crazy golf may be exactly what you are looking for.
Peckham Levels plays host to a great range of shops and workshops, so you can spend a whole day here but for a touch of competition, while you woo your date, Plonk Golf in Peckham is a fantastic option to consider.
Head down to The Thames
If the weather is nice on Valentine's Day, you may want to consider a romantic afternoon tea down the Thames. City Cruises offer a range of cruises in the capital, so if you want to try something different with your partner while enjoying a fantastic trip, this is an activity you will both love.
Go for broke in Camden
The thought of visiting Camden Market on Valentine's Day may not be too enticing. After all, many people believe this is the place to shop, but there is a lot more to Camden than shopping and it may just hold the ideal Valentine's Day date for you.
This is because Camden Market plays host to Plonk Golf Camden, the ideal setting. You can enjoy drinks at this venue, so if you're adults looking to have a traditional Valentine's Day date, you can do so right here. This venue is a great setting and if you're looking for a fun day that creates many happy memories, Camden Plonk is ideal.
Valentine's Day should be fun and if you follow these tips for a great day out in London, you will have plenty of romance to look forward to this year.