You know that half-term is looming and you want to make sure that you find the ideal activity for your loved ones. It can be difficult to find fun activities, even in London, because the choice of options can be overwhelming.
If you need assistance in planning your half-term in the capital, take note of these five half-term activities in London and get ready to have a brilliant time.
Play some golf in Peckham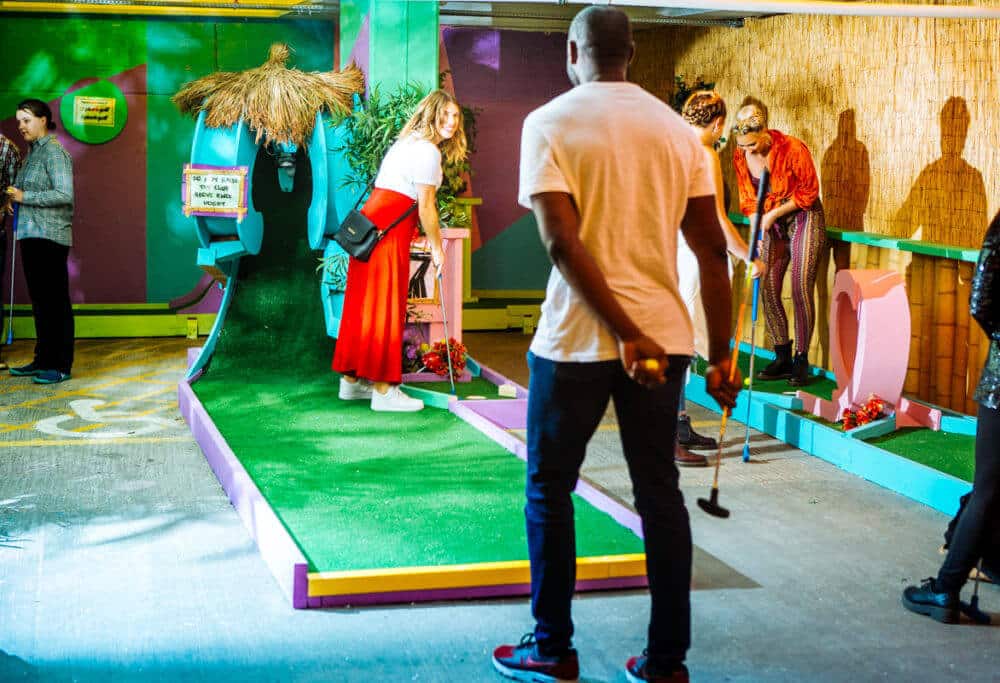 Peckham may have a reputation as a place to party, but youngsters don't have to feel left out. Plonk Golf in Peckham, at Peckham Levels, is the ideal destination to have some fun during half-term. You'll find that all the family can get involved and with family tickets costing just £18 at all Plonk Golf venues this half-term, it isn't going to break the bank to have some crazy golf fun.
March with little soldiers
The National Army Museum is pulling out all the stops this half-term with a giant board coming to life. Players can step on to the board and compete against friends, family and foe in a game that carries a first World War theme. With prizes up for grabs, this is the ideal half-term activity for people that want a challenge and a bit of competition.
Get dirty at Battersea Park Zoo
Kids love getting messy and dirty and Battersea Park Zoo has some mucky fun in store this half-term. If you want your kids to experience the joy of planting seeds, digging for worms and having the chance to learn about how to have fun in the garden, get along to Battersea Park Zoo where there are classes and events taking place every day across the half-term break.
Take a break from shopping in Camden
Camden is always a hive of activity and many people will spend some of their half-term shopping in the world-famous market. If you are looking for a break from shopping, why not make a detour into Plonk Golf and have some crazy golf fun in a fantastic setting.
Whether this is your sole reason to head to Camden or it provides you with a change of scene for a little while, you will find that Plonk Golf in Camden is ideal for your needs.
Let your kids imagine their fun this half-term
The Southbank Centre is always a fantastic place to visit and half-term is no different. The Imagine Children's Festival returns, and there is a lot in store for kids that love music, theatre and literature. There will be famous authors, famous characters and a whole lot of fun this half-term, so get down to the heart of London's cultural output and have some tremendous fun with your kids this half-term.
If you're worried about keeping your kids entertained this half-term, don't be because you have plenty of options. You'll find that whether you want sport, culture or simple fun, London has what you are looking for this half-term, so get involved.