Father's, what are they for? Aside from guiding you through life's challenges, holding you in their arms after you've fallen, someone to borrow money from and flippantly tell them you will pay them back, well here's your chance, do one of these things and make your Dad happy, life isn't about you!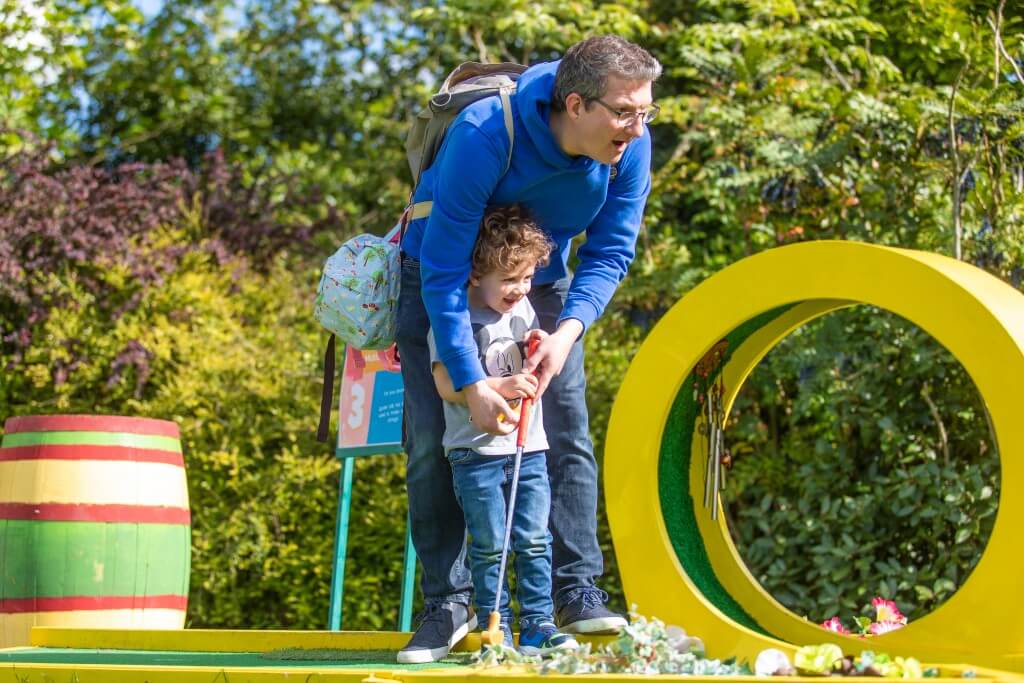 London Fields, Plonk
London Fields, Plonk, take Dad there and help him live out that dream of being Ernie Els, Tiger Woods, Jack Nicklaus and if you nor your Dad know who those people are then go there for the holes, the laughs and of course the bottle of 'Gosset'(French Champagne) that he deserves to enjoy in the park, after 6pm the course becomes BYOB.
Camden Plonk
Camden Plonk, Was your Dad a rocker? Does he like to wear a long wig over his balding head and flick his fringe back hoping to be 18 again? Good! He will fit right into the surrounds of the most iconic London music locations and he can hit some balls too at the ominously cool PLONK in Camden, Keith Richards looked at this course once. Of course its BYOB so when we went there we took all the pale ales we could find, slapped some Amy Winehouse on Spotify and partied whilst playing the night away.
Fleetwood Mac Concert
Fleetwood Mac Concert, sure tickets might be pricey from re sale sites but so was the time you were born and every day after that, splash out on your Dad, make him feel special and if he doesn't know the music then he should as all good men know Fleetwood Mac. They put on a pretty damn good show and you'll get to sing along live to 'The Chain'.
Toulouse Lautrec Jazz Club
Toulouse Lautrec Jazz Club, HERE TO HAVANA BIG BAND – FATHER'S DAY SPECIAL, this South London jazz club always bleeds its beautiful sounds out into the streets but sadly they are usually missed because of the noisey cars, but if you and Dad head there for the big band and then sing along, after a few of their delicious wines, maybe the cars will crash and we'll save the planet from global warming. Who doesn't want to save the planet while listening to big band Havana jazz, see you there, I'll there with a Cuban hanging outta my mouth.
Fawlty Towers Dining Experience
Fawlty Towers Dining Experience, I mean have you seen the people in room six?…hmmm Manuel have you? This was hilarious and well worth the fee. Being puddled by Basil and fuddled by Manuel, chewing on the surprisingly delicious food. This would be one of the greatest memories you could give Dad except for the day you said 'I'm moving out' and he responded 'Don't have to' and you both laughed.