What To Do Near London Fields Park
If you are looking for things to do near London Fields then you don't need to look any further, we've got you covered. We have prepared this list to help you get around the coolest spots near London Fields so that you have an amazing 360 experience.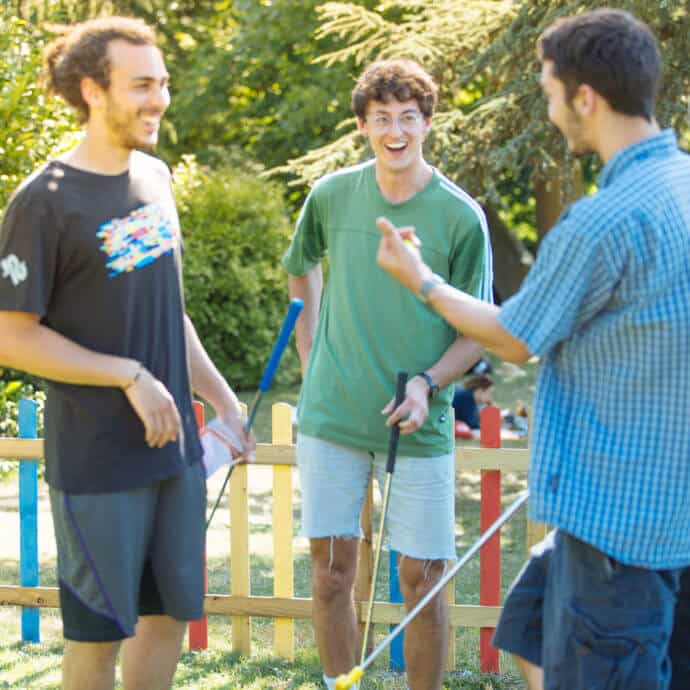 Plonk! London Fields
Plonk has expanded their crazy golf course to Hackney, where you can go with your friends and family to have a great time golfing in the sunshine. The Plonk crazy golf course features 9 holes of bumper bouncing, tub-thumping, hard-putting, craziness. This Plonk venue is without a doubt one of the craziest in London. It is just two minutes' walk away from the Broadway Market and London Fields, so whenever you feel like you've had enough fun at the London Fields or shopping at the Broadway Market, just take a walk to the Plonk venue.
The 9-hole course is exciting and colourful in the day time and lights up beautifully at night giving the course a totally different vibe once the sun sets.
London Fields Brewery
If you are a beer person, and you are looking for the perfect place near London Fields to enjoy a pint, London Fields Brewery makes a perfect choice. This is where you will find the finest handcrafted homegrown beers, as well as other craft products. The brewery is located in the centre of Hackney, right under two railway arches, which adds a certain vibe to the spot.
The London Fields Brewery is a popular destination for beer lovers, and its popularity is ever growing.  There is a Taproom that serves all kinds of beer that are brewed on site, as well as organic wines, soft drinks and ciders, and a fantastic food menu. There is an event space that can accommodate up to 700 guests which is versatile and spacious. The Brewhouse is quickly becoming a sought after venue that regularly hosts events such as weddings, product launches, and birthday parties.
Hackney Empire
Hackney Empire is another must-see place to visit; it has a variety of theatres for the 21st century. The building embraces all kinds of audiences and performers – both local and global. The main focus of this establishment is to present works that are inclusive, extraordinary and inspirational. It can be considered a melting pot of performances from different cultures around the world.
You will get everything from family shows, musicals, opera, and comedy in addition to local events and a wide range of inclusive and extensive workshops and courses. If this sounds like something that you might enjoy, then you should visit the Hackney Empire.
E5 Bakehouse
If you are looking for the best bread, cakes, and coffee, E5 Bakehouse should be on your list of places to visit. The Bakehouse is considered a local delight! Their products are very popular among locals and visitors and are arguably some of the best in London. One of the favourite serves at the E5 Bakehouse is the Hackneys Wild, which we recommend you try out.
The E5 Bakehouse is also a great warm place to visit with your family. There is free parking which is just a 15-second walk away from the bakery. There is an outside area which you can sit while having some coffee. They do have a wide menu of pastries and cakes and there is always something new to try.
Broadway Market
Broadway Market is a collection of food stalls, shops, pubs, and restaurants. If you are looking to experience the best that East London has to offer, Broadway Market is the perfect spot to visit! If you are visiting in the summer, do try going into one of the pubs and grab a pint, then head to London Fields. There is no doubt that you will have an equally amazing experience visiting Broadway Market both with friends and family.