Christmas Party Ideas in London
With Christmas just around the corner, our thoughts now turn to booking the annual Christmas party to celebrate the festive season. If you are looking for something a bit different to experience this year, may we suggest these fun alternative Christmas Party Ideas: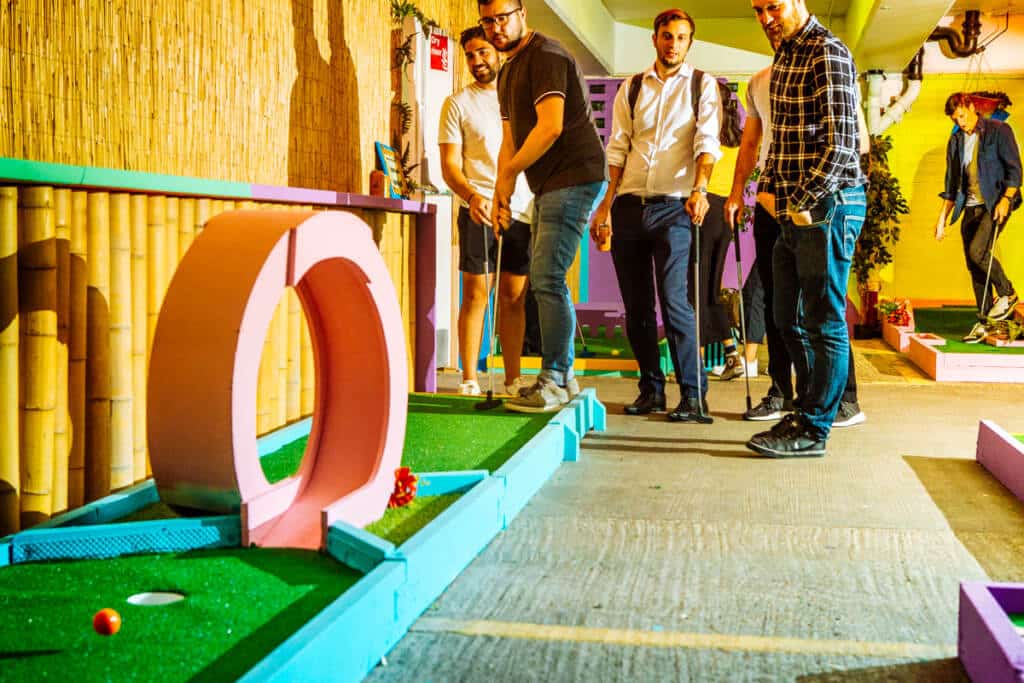 Fancy taking a break from the usual Christmas-themed party this year? Then head to Plonk Golf at the Peckham Levels for a bit of festive fun in the sun! Drawing inspiration from the partner venue, the mini-golf course is set within its own tropical island paradise – ideal if you want to get away from all the tinsel and baubles for a fun and challenging game of golf that will truly challenge your skills!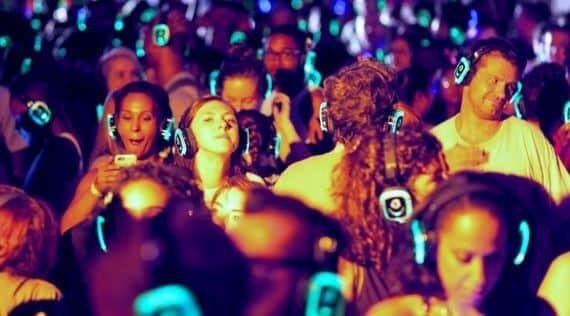 image source: here
Ready to set sail for a truly unusual Christmas party experience? Then head to the Silent Disco Boat on Thursday 6th and Friday 14th December 2018. A celebration of festive house, pop and party tunes through your headphones while enjoying top street food and drinks.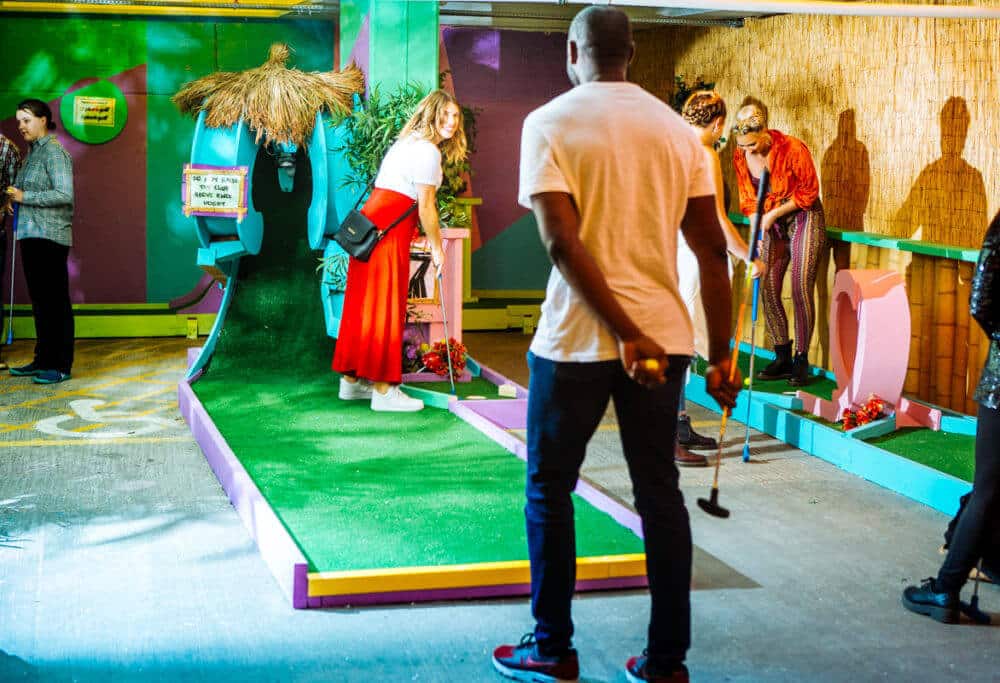 Set within the Victoria Tavern on Holloway Road, you can hire out the Arcade for your Christmas party! The first floor Arcade is full of games, a pizza kitchen and two bars, so you can enjoy challenging your friends to a game of crazy golf while indulging in some tasty festive food and drink.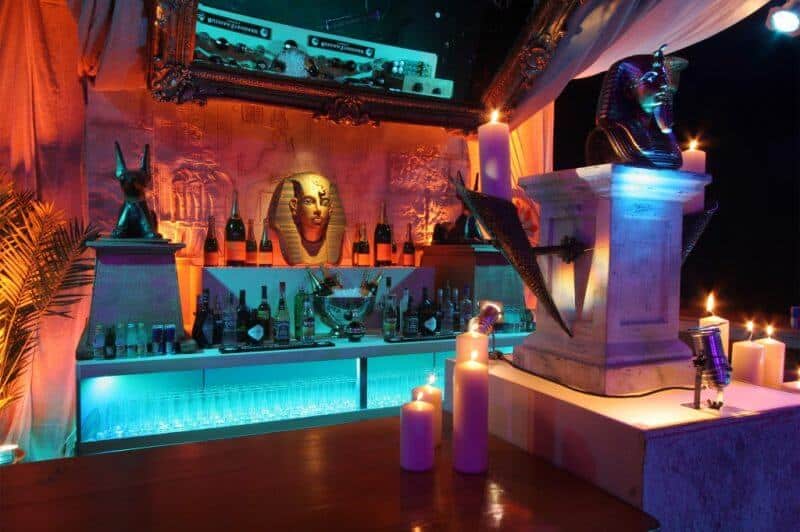 image source: here
Travel the world during your Christmas party at the Battersea Evolution! Enjoy a three course meal and DJ while admiring acrobats and dancers in the Japanese temple bar. Various dates from Friday 7th December 2018.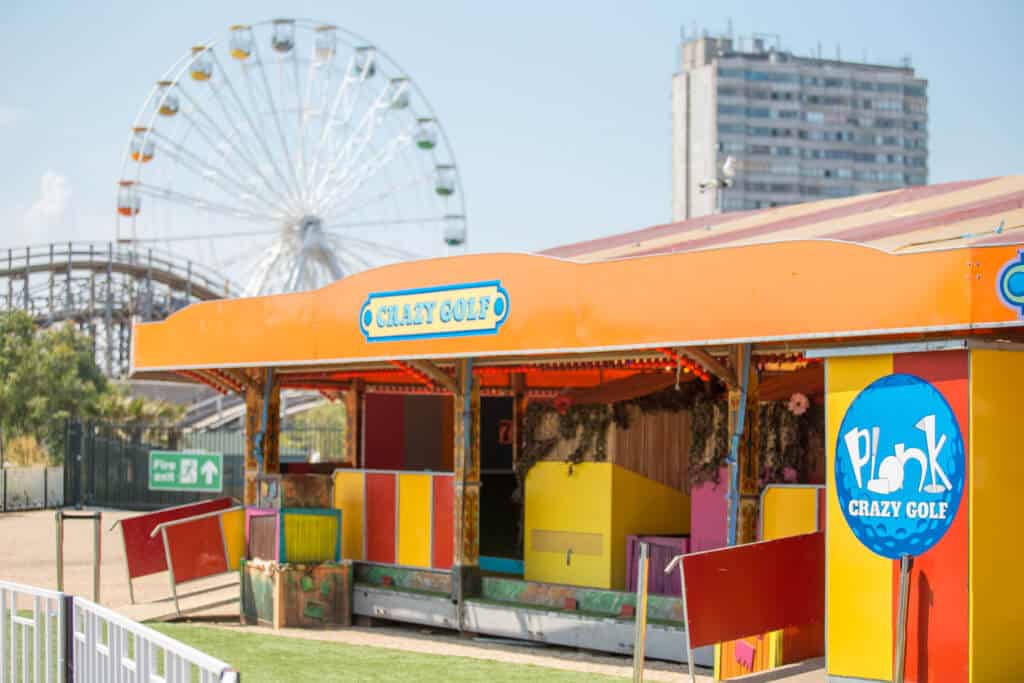 Enjoy some crazy golf for your Christmas party set in a vintage styled theme park! A fantastic mix of fairground meets the fairway at our 9-hole indoor course. Grab your festive drinks from Bar Humbug or the Happy Cabins and take them along with you while you play!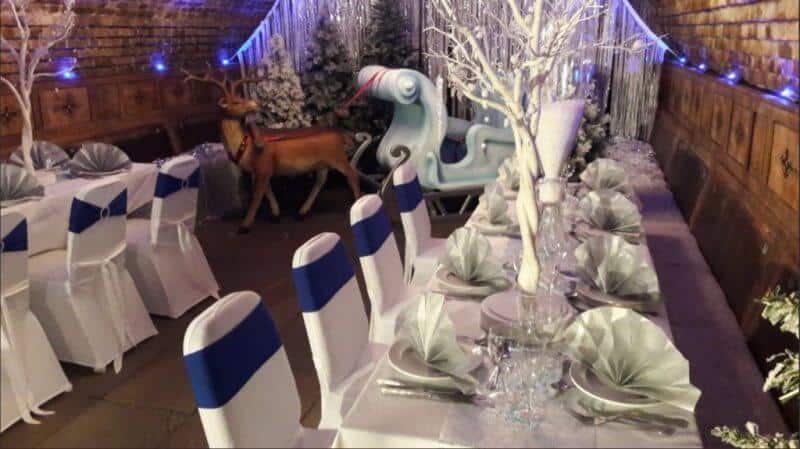 image source: here
Set at the Ivory Vaults from Wednesday 28th November 2018. Enjoy a medieval themed winter wonderland with jesters, knights, thrilling acrobats and scary dragons! Get your groove on while dancing with mystical unicorns and feats on a five-course medieval style banquet with ale and wine.