The weather is changing, and it is starting to feel cold, but the city has proven to be immune to weather changes. London maintains its status as the ideal holiday / family vacation destination even in the cold months. If you are planning a visit to London in November, you do not need to worry about the weather and not finding enough things to do with your kids.
London can be expensive, but many of the activities that you will find are family-friendly and free. There are many outdoor activities for kids to partake in from exhibitions, to cinemas, to theme parks, to games, to outdoor activities and many more.
In this article, we are focusing on things to do with kids this November. So, if you are planning a family trip to London in November, this article is for you.
The Natural History Museum
You need more than a week to see everything at the Natural History Museum. It is a fantastic place to show your kids. The life-size skeletons and animals are some of the reasons why kids love museums. Also, it offers a great opportunity to educate your kids about the natural world and spark their curiosity.  The museum is home to many dinosaur exhibits including the iconic Diplodocus, the animatronic T-rex, and several interactive displays.
The Diana, Princess of Wales Memorial Garden
This magical space was designed as a reminder of Princess Diana. You can call it a fantasy land of some sort, which is inspired by Peter Pan and is open for children below the age of 12. If you are looking for the perfect spot to play with your kids, then you should visit the Memorial Garden.  There is a huge pirate ship installed right at the centre of the garden. Beside the park is the Diana fountain, an amazing spot where adults and children can paddle on.
Plonk Golf at Horniman Museum and Gardens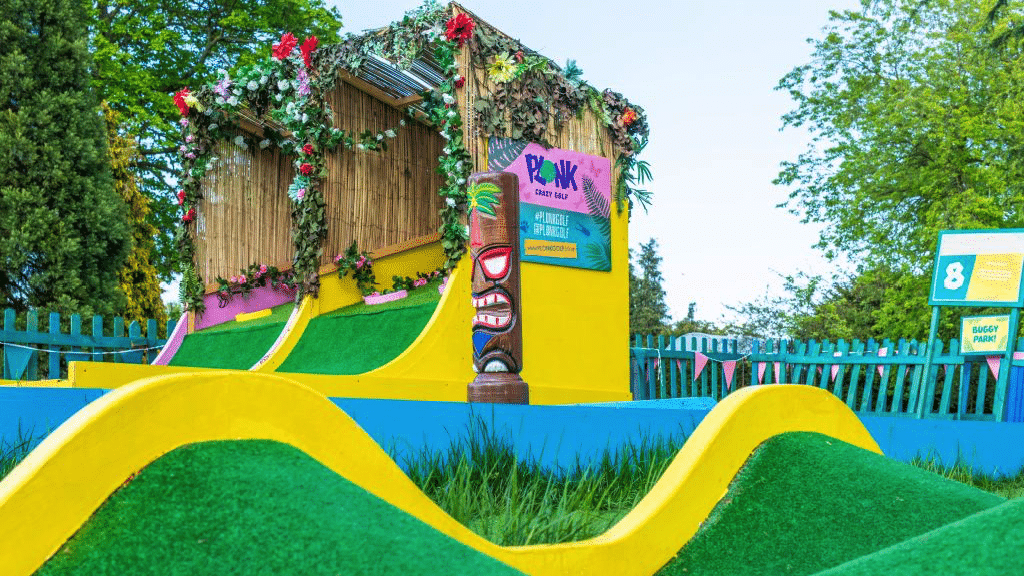 If you are looking for the most exciting outdoor activity for your kids, then Plonk Golf at Horniman is the perfect place to be.  The 9-hole mini golf course is located on the grounds of the historic Horniman Museum in Forest Hill. When you and your kids have had a fill of the museum, you should check out the crazy golf venue. The venue offers the best when it comes to outdoor fun.
This Plonk golf venue is a perfect destination for your kid's birthday party! There are very few places like it in London.
Camden Market
If you are looking for a unique activity to share with your kids, you will be fascinated by the hyper-coloured crazy golf course. The Plonk venue is located in the Victorian horse stables in Camden Market. It features a tropical theme spanning across 6 units. This venue is the perfect spot for both you and your kids.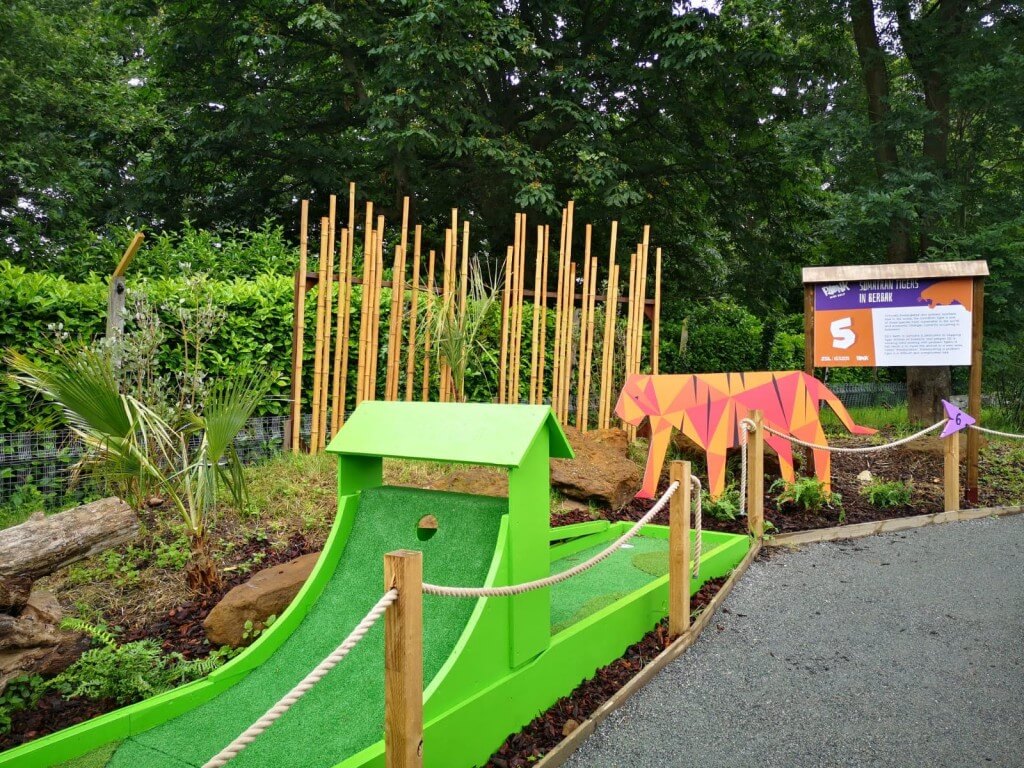 Another fantastic fun thing to do with your kids in London in November is to go crazy golfing with your kids at the ZSL London Zoo.  The golf course is inspired by ZSL's numerous conservation projects from River Thames to South America, through the Asian Jungle and the African Savannah. This golf course is a recent addition to Plonk Golf venues located all over London. The venue has an information board where your kids can learn everything about ZSL conservation projects.