Best Activities for families & kids in London
While there is no shortage of great activities to enjoy in London, finding something for all the family poses a question or two. It can be difficult to find an activity that pleases both adults and children, but thankfully, there is a growing number of options that will ensure adults and kids have a brilliant time in the capital.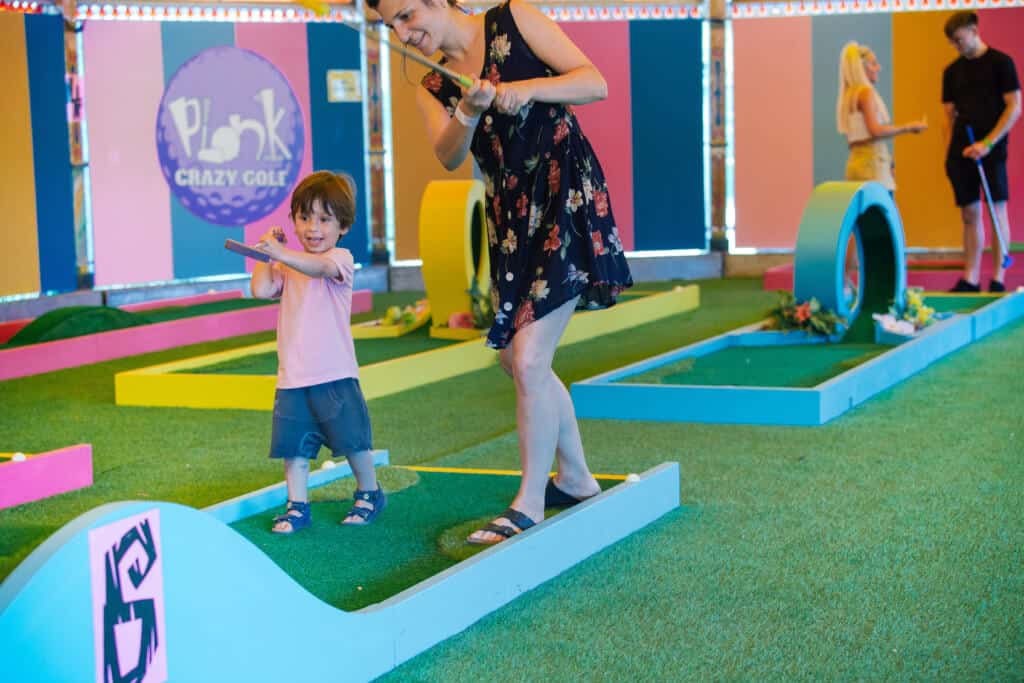 Peckham Levels has a lot to offer families
You may not think that a former multi-storey carpark is an ideal venue to take the family to but Peckham Levels is transforming the way you think about these venues. This is a community focused location with a great deal on offer, and if you want classes, courses and a lot of fun, you will find that Peckham Levels is a place you can while away a few hours. With fantastic arts, design and craft classes on offer, you can spend a lot of time in Peckham Levels.
One of the most pleasing family-focused attractions in Peckham Levels is the Plonk golf course. The brightly coloured and Tiki-inspired layout is the ideal venue for a family day out and with family tickets available, you don't need to spend a lot of money to ensure that everyone has a brilliant time.
Head to the Olympic destination
The Queen Elizabeth Olympic Park is a well-known destination, and it is free. The biggest attraction for your kids will likely be Tumbling Bay, which is located in the north area of the park and is a fantastic playground. If your kids love the idea of tree houses, wobbly bridges, rock pools and sand pits, this is an ideal destination for a day out.
If the weather is warm, the fountain is the ideal setting for family fun, with close to 200 computer-controlled water jets to look out for.
Camden Market remains a classic option in London
Camden Market has long been a captivating venue in North London and if you're looking for something that will please people of all ages, this is a great choice. The market is a haven of shopping excitement and fun, with something for everyone; and there is always the opportunity to grab a bit to eat and enjoy some of the best people watching in the capital.
However, if you're looking for specific family activities in Camden Market, Plonk is the ideal option. The indoor crazy golf course ensures that no matter the weather, there is an opportunity for you and your kids to spend some quality time together. Whether you are competitive or just play for fun, Plonk in Camden is a great activity that can form a brilliant day out in the North of London.
If you want to ensure that you and the kids have a brilliant day in London, don't despair because there are many fantastic options to consider. No matter what the weather is like, if you are looking for a fun-filled day out, the options above should ensure that you and your loved ones create some fantastic memories.