The Best Mini Golf Venues Seen in Movies
Mini-golf is so deeply ingrained into British culture that it even has it's own 'national day'! National Mini-golf day is held on 21st September, so make sure you book yourself a spot at your local Plonk! Mini-golf venue to celebrate the day in great style! So popular is mini-golf that it even appears in modern pop culture. Remember the Simpsons episode where we discovered that Bart was conceived in a windmill on a mini-golf course? Mini-golf has evolved a lot since it's inception in St. Andrews, Scotland, where women were not allowed to play with a complete full back swing, so instead an 18-hole mini-course was created so that women could play without having to drive the ball.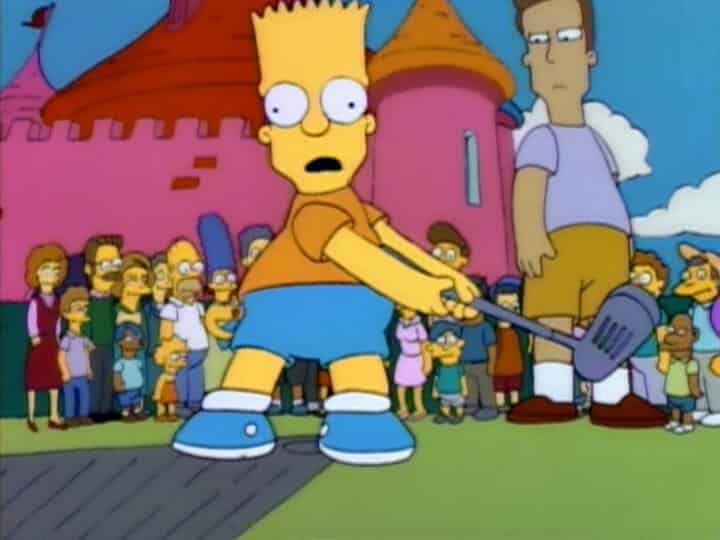 image source: here
Mini-golf has also made a few appearances in the movies too. In 2003, Jackass the movie had a scene where they completely demolished a mini-golf course by driving over it in golf carts.
Probably the most famous of films that heavily featured a mini-golf course was Happy Gilmore, with Adam Sandler taking the lead as a failed hockey player that turns to golf to save his grandmother's home. In the 1996 film, you can see him practising his golfing skills and trying to improve his short game on a mini-golf course. The mini-golf scenes were actually filmed at a real-life course called Happy Land, which is part of the large 'Playland' leisure complex in Vancouver, Canada. Well worth watching for the slapstick scenes filmed at Happy Land alone!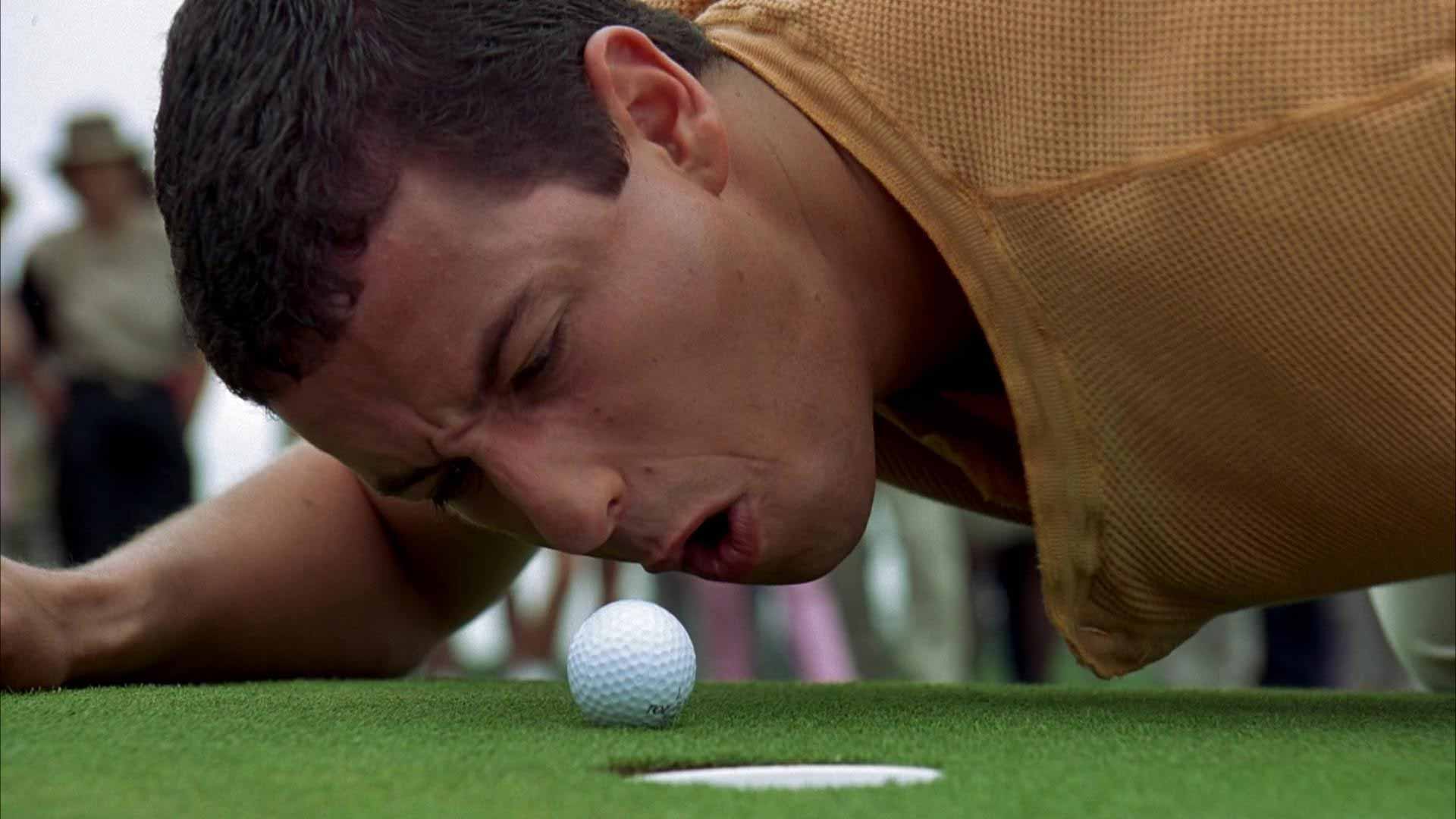 image source: here
Another film that featured a mini-golf course was Getting Even With Dad. A 1994 comedy starring Ted Danson as an ex-con widower planning to pull a heist with a couple of inept accomplices. His plans are hampered by the arrival of his son, played by Macaulay Culkin, who proceeds to trick his father into giving some much-needed attention. After hiding his fathers stash, he bribes him into enjoying some father – son time, including playing a game of mini-golf together. The mini-golf scenes were filmed at another real-life course at Scandia Mini-Golf, at Rohnert Park, Sonoma County, California, USA.